Apparently, 2014 was not the best 12 month period for good original games. Well, not according to Metacritic anyway.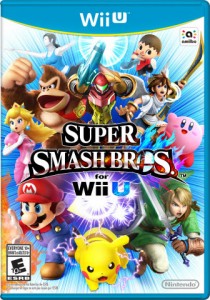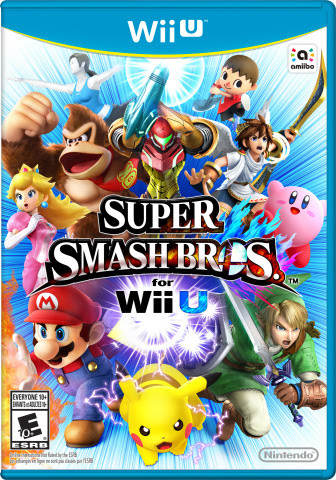 The average of review scores from across many sites online, Metacritic scores can be pretty damning for both gamers and companies, when they want to see just how well (or not) a game did in the critical arena. Although there's been something of a backlash against the system over the last year or two, it's still a big deal enough in the industry to mean something. And if that's still the case, then things don't look particularly great for those who like to see original games instead of sequel after sequel. Actually, it doesn't look too good for games in general now that I think about it.
Only 14 games in 2014 rated 90% or better on the service, which isn't very good all around. Worse though, were original titles, which only netted 3 spots on that list. The highest scoring game of the bunch was Super Smash Bros for Wii U, which is a sequel of course. Nintendo's latest fighter scored a 92, and that in and of itself is a disappointment since the last few years produced games that scored from 97 (Super Mario Galaxy and Grand Theft Auto V) to 95 (The Walking Dead season 1) as a high-water mark.
So what's happening to the industry and all the high-rated games? Well, it was thought that this was a transition year of sorts, as we moved from the Xbox 360 and PS3 era to the new One/PS4/Wii U generation. And while it might seem kind of odd that there weren't more winners all around as the new consoles made their presence felt, it's important to remember a few things that contributed to that fact.
For starters, there were an awful lot of re-releases and re-skins of older games in 2014, and the current industry-wide obsession with cross-generation releases has, I believe, really held back more impactful games that could show off what the likes of the PS4 can do in terms of scope and graphical splendor. If anything, this past year could be a kind of cautionary tale as to what not to do for publishers, and what hopefully won't be repeated in 2015.
Though I do have to add, that with the promise of games like The Witcher 3 and Batman: Arkham Knight (which are, I know, both sequels), 2015 is already shaping up quite nicely- so cross your fingers.
As for the top five games of 2014 on Metacritic, they were:
Grand Theft Auto V (Xbox One) – 97%
Grand Theft Auto V (PS4) – 96%
The Last of Us: Remastered (PS4) – 95%
Super Smash Bros (Wii U) – 92%
Dark Souls II (360) – 91%
And those three original games I mentioned? They were Velocity 2X  for the PS Vita (#11 on the list), Fez on the PS4 (#12), and Shovel Knight on the 3DS (#13).
Source: MCV
Continue Reading >>> Source link