Sega branded mobile accessories will be headed to retail shelves soon thanks to a partnership between the gaming giant and Tommo, Inc.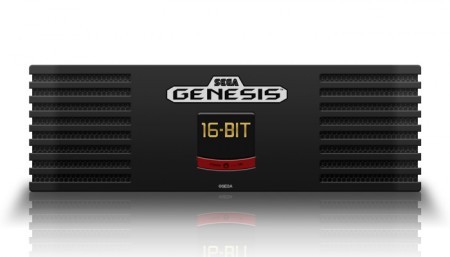 Is there anyone who doesn't have some great memories from when Sega was a hardware manufacturer? Together with Nintendo, the company made many a childhood and engaged in one of the greatest (if not the greatest) console wars ever. Well, if you fall into that Sega-loving camp, you're in for a treat.
"SEGA is among the most iconic brands in all of gaming and we are thrilled to offer North American Fans brand new must-have items to add to their SEGA Retro collections," said Tommo CEO Jonathan Wan.

"We are excited to be partnering with Tommo to bring cool and relevant products to the marketplace," said John Cheng, President & COO, SEGA of America. "We hope that these great accessories bring a smile to the faces of our fans as we celebrate our SEGA heritage."
Tommo announced a partnership with Sega that's going to see all kind of cool Sega-branded stuff head to market for mobile phones- and the iPhone 5 series in particular. Especially to celebrate the 25th anniversary of the 16-bit powerhouse known as the Sega Genesis, Tommo is releasing a whole bunch of Dreamcast, Sega Saturn, Game Gear and yes- Genesis stuff.
According to the company, the product listing will include iPhone 5/5s cases, battery chargers, headphones and external speakers (which is what you see above). There's a lot more coming though as Tommo has a full line to announce in the "coming months" that's we've just seen the tip of the iceberg on as of now.
Continue Reading >>> Source link