Not that you probably needed them to tell you, but Halo developer 343 Industries has assumed further responsibility for the fiasco that was The Master Chief Collection's online multiplayer, and they've made a promise for Halo 5.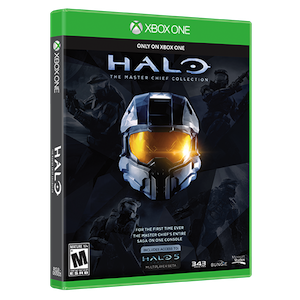 Released late last year, The Master Chief Collection brought together all things 'Chief' in the Halo universe. The compilation included Halo 1 thorough 4, all games that starred the main character of the franchise that built the Xbox.
Halo 1 and 2 were remastered and sported all new graphics, while 3 and 4 were mainly just re-releases. the pack was a great idea, designed to get players some Halo on their new Xbox One consoles, which is a system that'll be without the Chief till this Fall's Halo 5 arrives.
While it sounded plenty good on paper though, there was a big problem at launch- the multiplayer. To put it simply, the massive multiplayer mode (which included pretty much everything from across all the games) was broken and didn't really work too smoothly, too often. Bungie has just explained that, basically, the issue with that multi was that there were five different engines at play and five different studios doing the work on them. With that kind of mass of potential issues, you can almost forgive the situation. Almost.
This was a 'final' retail product after all, and it plainly should have worked right out of the box. Though Microsoft softened the blow a bit for some early owners by gifting them a remastered version of O.D.S.T. (one of my personal favorites of the franchise), it didn't change the fact that the core issues weren't really ever solved.
Fortunately, 343's Frank O'Connor (director of the Halo franchise) recognizes that. The studio isn't looking for any free passes and freely brings up the fact that the game(s) should have worked. He actually called TMCC a "black eye", and that's as fitting a term as any other.
He also went on to say that Halo 5 will be a whole 'nother story. With one developer (343) working on the game full time, and a brand new engine in tow for it. Basically, they've got a firm handle on what they're doing is what they're saying here. O'Conner also points to the Halo 5 demo that was a part of TMCC as further proof that gamers shouldn't expect to have any similar issues with the upcoming game, the second in the new trilogy of Halo titles.
Said O'Conner "I think the beta is already a decent first step, in a retail environment, showing that we don't have the same problems." More than likely, that'll be the case. I don't thoink there are too many people out there who'd hold TMCC against 343, seeing as it was a one-off collected edition, which clearly had a whole different rule-set in its development when compared to something that's been crafted from the ground up.
Either way, we'll find out this Autumn, when Halo 5: Guardians hits exclusively for the Xbox One.
Source: MCV
Continue Reading >>> Source link