While Marvel has celebrated individual character and comic runs quite a bit, their newest line of variant covers showcases the company itself.
80 years of heroes
It might be hard to believe, but Marvel Comics is an impressive 80 years old in 2019. The company has a bunch of events already planned, including a big X-Men crossover, and now they've got a line of variant covers too.
Unlike past variant initiatives, this new series will be celebrating Marvel in general. So it's got an impressive lineup of heroes and villains splashed across it.
The surprisingly small selection will include a total of nine images, so only nine comics in total will have the variant art from penciller Phil Noto. What's a little extra cool though, is that those nine comics can be laid out together to form one giant image.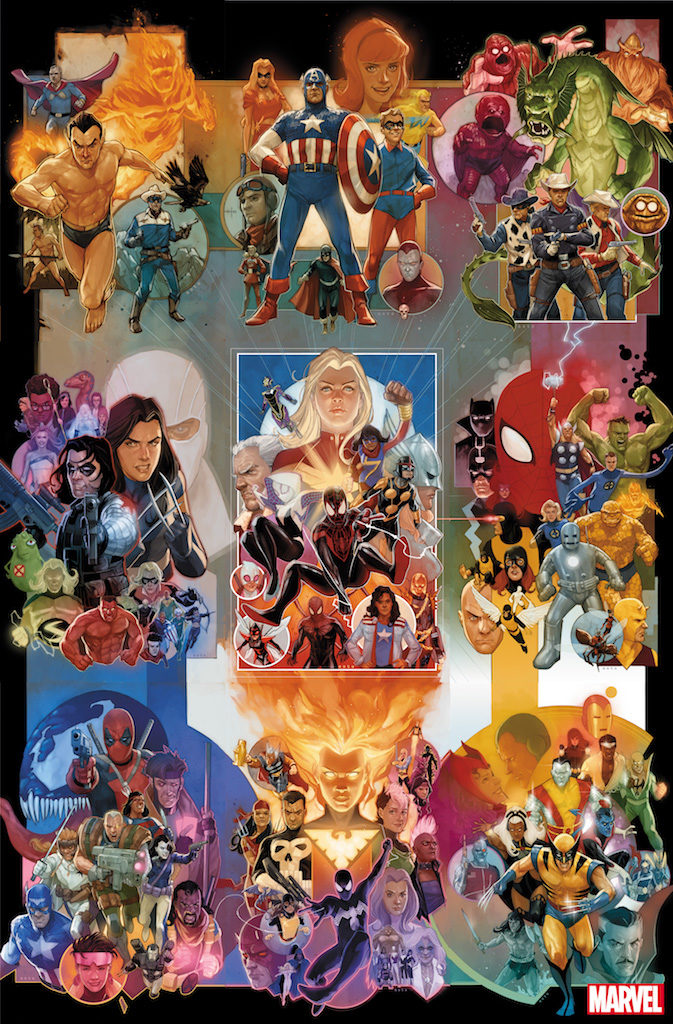 Expect to see these pop up at comics shops next month. The books included will be:
Amazing Spider-Man #13
Avengers #12
Captain America #7
Champions #1
Fantastic Four #6
Immortal Hulk #11
Thor #9
Tony Stark: Iron Man #8
Venom #10
Continue Reading >>> Source link