Lots of questions still on the details, but it looks like Activision will indeed have a new Ghostbusters game on consoles this Summer.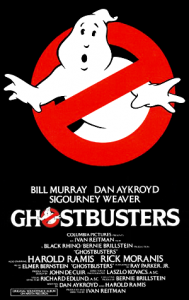 So are we talking the classic 'Busters or the new, all female team here? Well, we really don't know right now honestly, and Activision isn't talking about it. I assume there's a big reveal coming up at some point, so we'll probably find out sooner than later.
For now though, you can hang on the words of Sony Pictures Consumer Products VP Mark Caplan, who told website Retail Merchandiser that a "full fledged" Ghostbusters video game would be on the shelves right alongside the movie this Summer. While that might signal that this'll be a 'new' Ghostbusters affair, Caplan also mentioned the LEGO Dimensions expansion that stars the original crew, and the "great experience" that the Xbox 360 and PS3 game was.
Keep the portion packs charged up and ready, we'll have more as it breaks.
Source: Retail Merchandiser
Continue Reading >>> Source link