Arcee is almost here. Looking like she just stepped out of the cartoons, Transformers Masterpiece Edition MP-5 is finally ready for pre-order.
A Masterpiece
Transformers action figure fans know that there's one line that stands well above the others. In terms of scale, detail, and sheer quality, it's tough to beat the Masterpiece Series.
That's not to say that the more mass retail Transformers lines haven't started to play catchup though, because they have. Hasbro's Cybertron trilogy of lines and its new Earthrise sequel are all phenomenal. But even so, Masterpiece remains a line apart.
The latest hero to join that famed series is none other than Arcee, the pink roadster seen in the new generation of Autobots and Decepticons that debuted in the movie, before making the transition to the cartoon series.
And as you can see, she's looking awesome.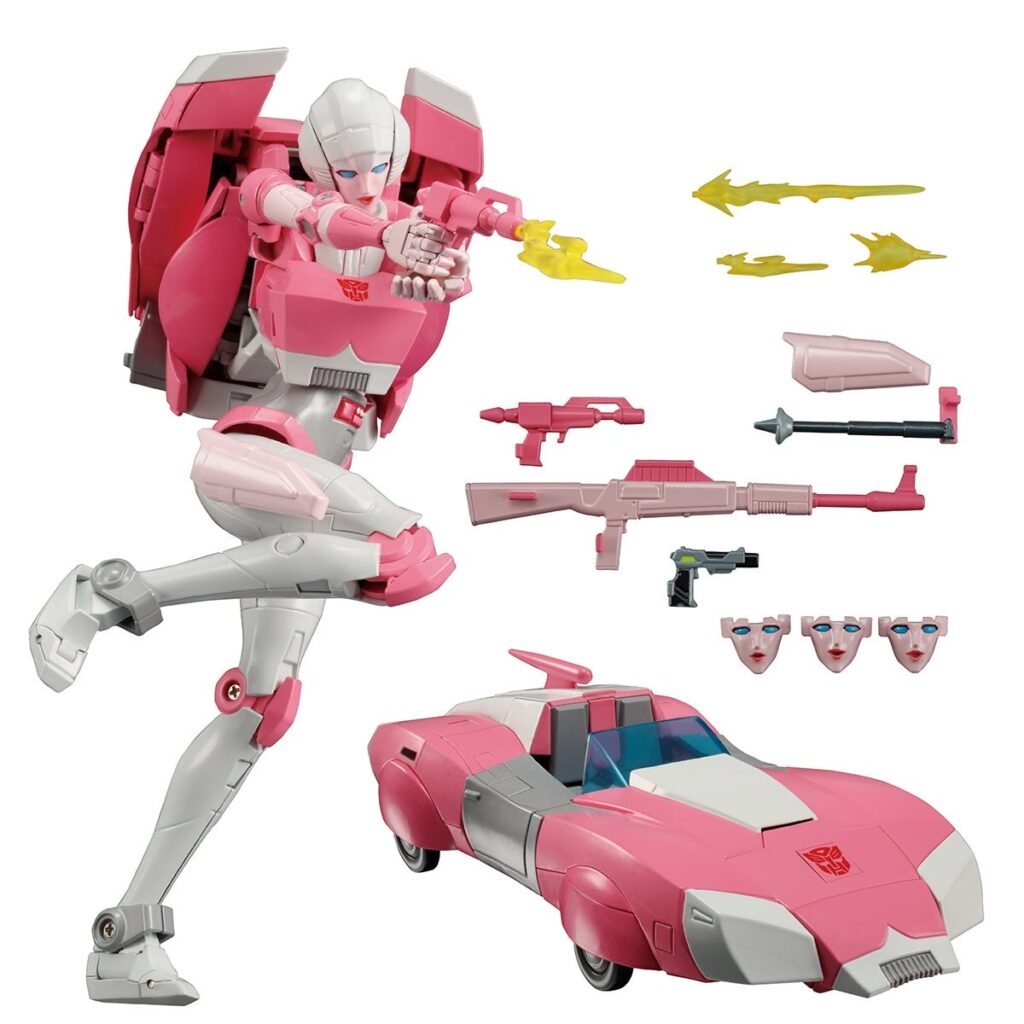 Based on the original cartoons! Transformers Masterpiece Edition Arcee is here and ready to fight Decepticons and Unicron! With cartoon-inspired deco and the Takara-Tomy engineering you love, Arcee looks amazing with her pink finish. Transforms from futuristic pink sportscar to robot and back again. With tons of articulation and loads of accessories, Arcee will be right at home with your Transformers: The Movie toys, your cast of season 3 of The Transformers, and your Headmasters anime collection! Figure includes 3 different faces, 3 blasters, 3 blast effects, crusher, holster, character card, and instruction sheet.

EE listing
Arcee is set to ship out just after the Holidays, in January 2021, though you can secure one for yourself right now. The figure is up for pre-order from our friends at Entertainment Earth, as well as from additional online retailers. She's listed at $149.99 USD, and you can get your order in here.
As always, if you do order from EE, BrutalGamer will get a small commission from the sale.
Continue Reading >>> Source link