1,069 Views
This evening's episode of Warner Brothers popular action/adventure show Arrow has the vigilante calling it quits, but quitting the hero business is easier said then done.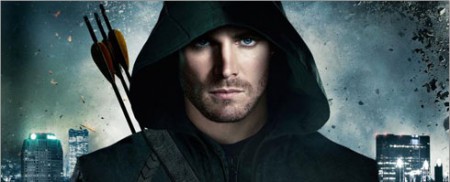 OLIVER HANGS UP HIS HOOD — Oliver's (Stephen Amell) confidence is shaken after being beaten by the Dark Archer and he takes a break from being Arrow. However, when Laurel (Katie Cassidy) calls Arrow for help investigating a firefighter's suspicious death, he reluctantly agrees but his hesitance while fighting almost costs him his life. Meanwhile, Tommy (Colin Donnell) throws a benefit for the firefighters and Thea (Willa Holland) tries to lift Moira (Susanna Thompson) out of her depressive state. Eagle Egilsson directed the episode written by Moira Kirland & Ben Sokolowski (#110).
Wednesdays 8PM/7c on The CW
Also available this week for Green Arrow fans is the digital comic that serves as a tie-in to the TV show. The new issue features Ollie and Diggle as they move to head off a speeding train that's been hijacked and is on a collision course with Starling City.
The show airs tonight at 8pm (7pm central time) and the comic is available for your reading pleasure right here.
Continue Reading >>> Source link