January 6, 2015
Free Stuff, News, PS4, Xbox One
1,981 Views
Arno's adventures continue as he navigates the murky below in "Dead Kings," the new DLC for Assassin's Creed: Unity.
Ubisoft has announced the free DLC for Assassin's Creed Unity: Dead Kings will be set for release on January 13, 2015. What was originally meant to be a part of the season pass, Dead Kings became a free DLC after AC: Unity had an awful launch. Game-breaking bugs and missing faces are just two items in a long list of bugs that plagued AC: Unity at launch. As a way of saying sorry, Ubisoft decided to make Dead Kings free to anyone who owns AC: Unity. For the people that have already bought the season pass, Ubisoft has offered a free game instead.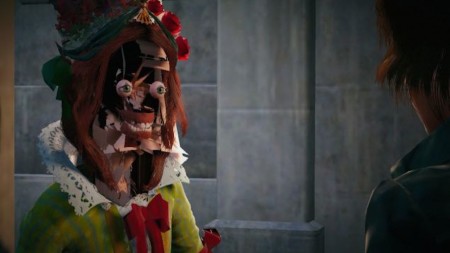 The story of Dead Kings takes place after the events of Unity. Arno comes across some mysterious information and must find out what is going on in the city of Saint Denis. This new area also comes with a few new weapons and a couple of pieces of armor. One of these new weapons is the Guillotine Gun, which is a rifle with an axe attached to the end. Sounds awesome, right? Join Arno as he takes the plunge into the darkness below Saint Denis. The catacombs of the city run for miles and miles. Will Arno find what he is looking for? We will all find out January 13.
Continue Reading >>> Source link