Unsurprisingly, Warner Bros and Rocksteady's upcoming Batman: Arkham Knight will indeed have a Season Pass for additional content.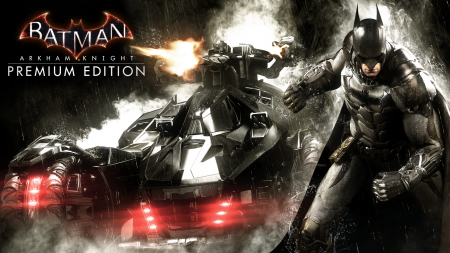 Not only will Batman: Arkham Knight have a big launch, offering the capper on the incredible trilogy of games from developer Rocksteady, but the game will have a selection of downloadable content as well. As is with most large releases these days, the DLC will expand the game and give gamers reason to stay on in Gotham for some time post launch.
Publisher Warner Bros has a six-month plan on the books for the game, which will include "new story missions, additional super-villains invading Gotham City, legendary Batmobile skins, advanced challenge maps, alternative character skins, and new drivable race tracks". So, in other words, a heck of a lot to like for Batman fans.
The Season Pass will be priced at $39.99 USD, which is beefy for a DLC plan, but in all fairness you do seem to get a lot of bang for your buck. You can get a little bit of a discount however, if you buy in for the Premium Edition of Batman: Arkham Knight. That package will set you back $99.99 USD, but will get you the base game plus all the DLC. …Actually, forget I said that. It's the same price whether you buy the game and Season Pass together or not. Huh.
Batman: Arkham Knight hits the Xbox One, PS4, and Windows PC (complete with Season Pass) on June 23rd.
Continue Reading >>> Source link