There's a ton of downloadable content still coming for Rocksteady's Arkham Knight, including the Dark Knight's costume and Batmobile from 2016's Batman v Superman.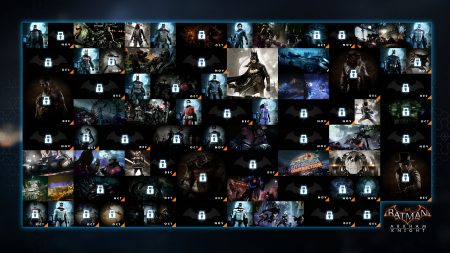 Oh my is there still a glut of content incoming for Batman: Arkham Knight. The game, which arrived earlier this year, caps off the Batman: Arkham series in a definitive manner, but that doesn't mean that there isn't room for more adventures in Rocksteady's version of Gotham.
As you can see from the mosaic of content posted above, there's actually plenty more to do. New villains, quests, most wanted missions, and more are all on the way, and Warner Bros has released an outline of all of it.
Probably the coolest stuff, outside of the additional story content, are the skins for the 1970's and BvS Batmobiles, the BvS and Christian Bale Batman costumes, and the classic TV series stuff. Lots here to like, especially if you're a longtime Bat-fan.
Here's the breakdown of what's coming and when:
OCTOBER
Batman Classic TV Series Batmobile Pack
o   Batmobile Track #1: Batcave Set
o   Batmobile Track #2: Penguin's Dockyard
o   Classic TV Series Catwoman Skin
o   Classic TV Series Robin Skin
1970s Batman Themed Batmobile Skin
Crime Fighter Challenge Pack #3
o   AR Challenge: Chemical Reaction
o   AR Challenge: Stage Fright
o   AR Challenge: Cauldron Speedway TT
o   AR Challenge: Guardians
o   AR Challenge: Precinct
o   AR Challenge: Vertigo
o   Character Selection in AR Combat Challenges
o   Optional Hard difficulty in AR Combat and Batmobile Combat Challenges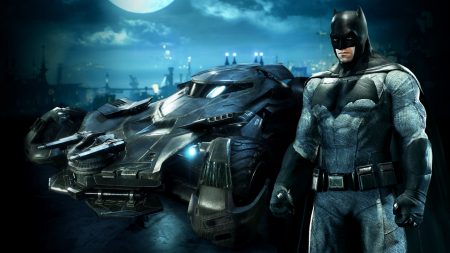 NOVEMBER
2016 Batman v Superman Batmobile Pack
o   2016 Batman v Superman Batman Skin
o   2016 Batman v Superman Batmobile
o   Track #1: Proving Ground
o   Track #2: Waynetech Loop
Arkham Episode: Catwoman's Revenge
o   Includes 1 story mission and 2 AR challenge maps
Arkham Episode: A Flip of a Coin, starring Robin
o   Includes 1 story mission and 2 AR challenge maps
Arkham Episodes AR Challenge Update including maps from GCPD Lockdown
Robin and Batmobile Skins Pack
o   Robin Themed Batmobile Skin
o   Original Tim Drake Robin Skin
Riddler Themed Batmobile Skin
Crime Fighter Challenge Pack #4
o   AR Challenge: Clockwork
o   AR Challenge: Credit Crunch
o   AR Challenge: High Flyers
o   AR Challenge: Quarantine
o   AR Challenge: Wild Cat
o   AR Challenge: Divine Intervention
o   Character Selection in AR Invisible Predator Challenges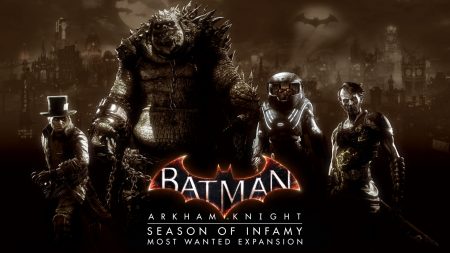 DECEMBER 
Season of Infamy:  Most Wanted Expansion
o   Mission: Beneath The Surface (Killer Croc)
o   Mission: In From the Cold (Mister Freeze)
o   Mission: Wonderland (Mad Hatter)
o   Mission: Shadow War (Ra's Al Ghul)
2008 Movie Batman Skin
Original Arkham Batmobile
Crime Fighter Challenge Pack #5
o   6 TBC AR Challenges
Continue Reading >>> Source link