October 9, 2014
News, PC, PS3, PS4, Xbox 360, Xbox One
678 Views
The full Battlefield 4 experience, all in one neat little package.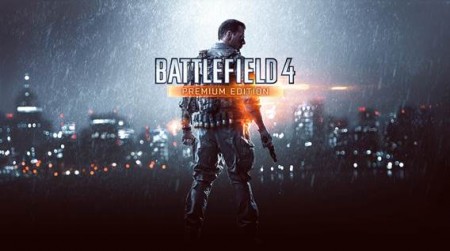 If Battlefield 4 Premium Edition were a war, it'd be the big one. The new package that EA has put together for DICE's 2013 shooter has just about everything that you could imagine included in the box. So if you passed on B4 last Holiday Season, then this is one massive collection of DLC that you'll want to check out.
Here's what's included:
Engage in all-out warfare with award-winning multiplayer, and intense single-player missions delivered in Battlefield 4
5 expansion packs featuring multiplayer maps and in-game content:

Battlefield 4 Second Assault
Battlefield 4 China Rising
Battlefield 4 Naval Strike
Battlefield 4 Dragon's Teeth
Battlefield 4 Final Stand coming Fall 2014

Exclusive personalization options including camos, paints, emblems, dog tags and more
Priority position in server queues
12 bonus Battlefield 4 Gold Battlepacks
Battlefield 4 Premium Edition will run you $59.99 USD and will hit the PS4, PS3, Xbox One, Xbox 360, and Origin for the PC on October 21st.
Continue Reading >>> Source link