Shock! Surprise! Super Smash Bros Ultimate for the Switch has taken Brutal Gamer's last Game of the Month honors for 2018.
Smashed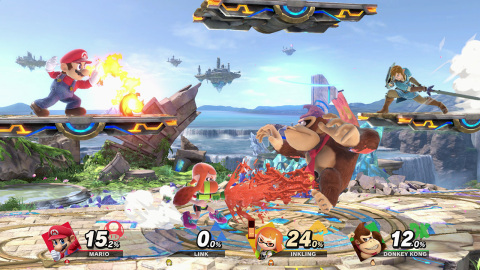 No, this should come as a shock to no-one at all. But nevertheless it's true – Super Smash Bros Ultimate is our Game of the Month for December 2018. It's with good reason too, since the game seems to live up to it's "ultimate" title.
There's little doubt that the Switch's first Smash is one of the best in the series. It's got more packed into it than ever before, and that same Smash gameplay that makes the series a fan favorite.
We didn't run a review of Super Smash Bros Ultimate, but Nintendo Editor Mike did rundown what makes the single player the best ever.
Here's an excerpt:
If you've held off on Super Smash Bros Ultimate because you're unsure if the Single-player is going to be deep enough to be worth your money and time, and you've somehow come this long without getting an answer, then allow me to clear your concerns:
Super Smash Bros Ultimate has more single-player content than any Super Smash Bros game before it.
Just Cause 4 takes second place
Honestly, this month's vote wasn't that close, but the fourth Just Cause game did garner a few. The newest Rico Rodriguez adventure boasts some of the best visuals that Just Cause has ever had, a monster playground to play in, and extreme weather, across four different biomes.
We also had an honorable mention in December with Ashen, which tallied one vote. While it didn't get a ton of support from our team, it does look like a bit of a hidden gem.
Continue Reading >>> Source link