The excellent little side-scroller has been updated for Steam with lots of new content and a special sale to celebrate the occasion.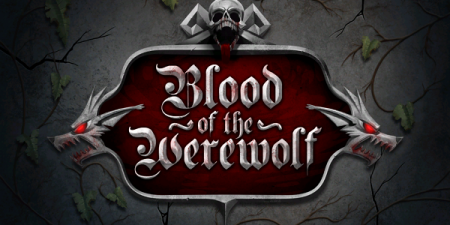 If you read our review of Blood of the Werewolf last year, then you already know that it's a terrific side-scroller filled with some excellently imaginative imagery and great gameplay- not to mention challenge. This isn't one of those games that you're likely to knock off in an afternoon, and that's a very good think indeed.
Now that the game has been out there for a while, indie developer Scientifically Proven Entertainment has unleashed the 2.0 upgrade. This new revision allows for a bunch of new stuff consisting of three new modes.
Blood of the Werewolf (2.0) – Out Now on Steam
Blood of the Werewolf now has 3 game modes (all with leaderboards)
Speed Run (Story) – You didn't start off speed running Mario and you won't here either. Experience, perfect, and execute THE RUN to compete on leaderboards for the fastest time.
Score Run – You think you have mastered the platforming? You can zip around the level in minutes? Try getting the highest score by collecting and destroying 100's of strategically placed sigils, time bonuses, and enemies for points
Endless Run – How long can you last and how far can you get in Selena's Endless Nightmare of procedurally generated platforms and obstacles.
All updates free for existing players.
Also a part of 2.0 are a host of fixes and upgrades that the team has identified thanks to your feedback, and subsequently ironed out. Also, a waterfall.
We spent 6 months drinking from the waterfall of awesome feedback on the game.
We identified the top 20 issues/stuck spots and addressed them.
Polished/tuned the controls
New and updated animations
New and updated particles
Camera tweaks and fixes
Audio updates and fixes.
I'm not completely sure what the waterfall has to do with this, or what the guys at SPE were drinking from it… but in any event, we got a bunch of new stuff out of it, so I'm not going to ask too many questions. And speaking of 'getting', any gamers that haven't taken the plunge into Blood of the Werewolf's waterfall as of yet now have even less of a reason to procrastinate.
The game is only .99 cents on Steam right now. No, I didn't forget to type a number there, it's really less than a buck. Grab it now, before the game goes gold for consoles (which is happening soon), as that's when the deal will come to an end.
Continue Reading >>> Source link