Definition: A Mass Media Company is a company that delivers Broadcast Media such as film, television, and radio. Print media such as books and comics and Digital media which comprises both internet and mobile media.
Visionary Outlook is a mass media company that strives to show the world another way of thinking by using the art of visuals in order to place the audience on a journey of a lifetime.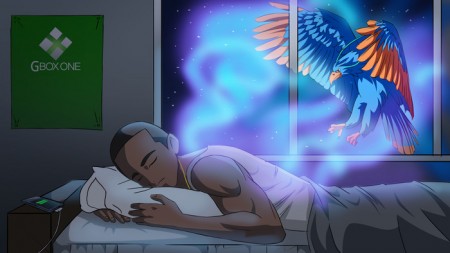 In order to commence their first product successfully Visionary Outlook plans to make use of emotional attachment, in order to build that strong everlasting relationship between the consumers and their products.
Visionary Outlook launched in January 2014, and Bloodlines: The Animated Series is Visionary Outlook's first product.
Bloodlines: The Animated Series is about 16 year old Zeinshaw Rollin a misunderstood high school student whose ancestors in ancient times came from a planet called "Hopeskin." Zeinshaw is the reincarnation of the first king of the Royal Bloodline.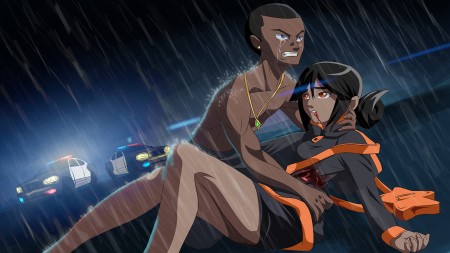 Alphonso Blackwood is the creator of Bloodlines and his hobbies include: Writing, anime, gaming, and engaging in current events. Before Bloodlines he worked on a lot of writing projects in secret one of which was a comic he made back in second grade called Thunder Power.
Alphonso shares that his inspiration to start on this project was storytelling.
"Storytelling always came easy to me. I noticed this gift when I use to make up stories off the top of my head to tell my little brother and putting him as a character in it which made it more exciting for him."
Alphonso also says that the way the storyline of Bloodlines is set up we can expect to see a lot of seasons and that the storyline is written for longevity, and he also plans to keep the audience engaged as follows.
"We plan on showing the world another way of thinking by visually putting the audience in a position that will take them on a journey of a lifetime. I also felt that shows like Dragon ball Z and Naruto would be more relatable if they were fighting for causes we can relate to such as current events in the world," he began.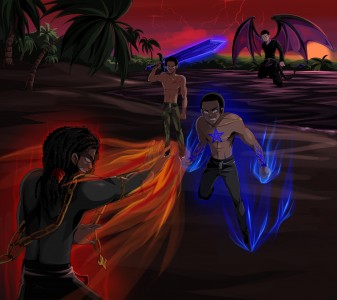 "Social networking has taking over everything, studies show that as of 2013 people actually spend more time on social networks than watching television.
Since television is the biggest marketing tool, the next big question that's on everyone's mind is how to market on social networks without interrupting the user, which will in all likelihood push away the user from the advertised product. So after hours of brainstorming what we created is something we call "characterized social networking," said Alphonso Blackwood.
A challenge that the team went through was getting a way to effectively market their product, as having a great idea just isn't going to cut it. Alphonso shared that you need tons of marketing which is something the team over at Visual Outlook didn't have.
Visual Outlook is still in the middle of their Kickstarter campaign and one of the rewards for everyone that backs the project at $60.00 is that they have the opportunity to audition for the series.
The estimated release for Bloodlines: The Animated Series is Spring 2015.
Bloodlines: The Animated Series Trailer
Continue Reading >>> Source link