Vader is already a Dark Lord of the Sith, and now he's a samurai general too thanks to toy-maker Bluefin.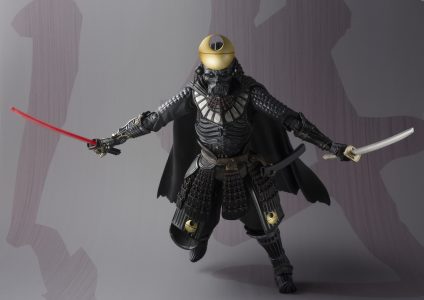 The ultimate Star Wars villain is getting another re-imagining courtesy of Tamashii Nations and distributor Bluefin. There's already an ancient Japan-styled Vader from the company of course (Taisho Darth Vader), but this one is sporting a nifty new set of armor with a Death Star theme.
Much like the rest of the figures in the line, like Boba Fett and the Stormtrooper, Daisho Darth Vader is sculpted at the 7″ scale, comes with 15 points of articulation (which is pretty great), and features full-on Feudal Japanese styling and weaponry. Even with the differences and the new take on the character though, there's no mistaking Anakin Skywalker's Sith form.
Dash Darth Vader will cost you $92.99 USD, and hits online retailers this month. There's more on the way as well in this line too, as Bluefin adds that "additional new figures will be announced in coming months".
Continue Reading >>> Source link