All three of the major console-makers have something to be happy about for 2014.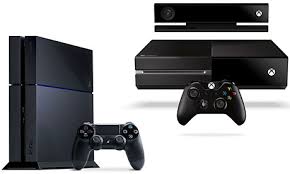 For starters, the PS4 was the champ for the year. The console became the fastest-selling PlayStation console of all time globally and also had a terrific Holiday Season, selling some 4.1 million units. That though, did not make it the number one seller for the fourth quarter of the year.
That honor went to Microsoft's Xbox One, which cleaned up according to NPD, thanks to a price cut and aggressive marketing strategy. The console, which was number two for the year in total, is selling better than the 360 was at this same point in its life-span by a staggering 50%, and racked up an extremely impressive second consecutive month of sales dominance this past December.
While Sony might have won the year and Microsoft took home the Holidays, Nintendo also had something to crow about. The dark horse console, which has had an extremely rough go of it since its launch in 2012, actually saw a sales jump of some 29% year-over-year. And that's not all as software on the Wii U also blasted through the pervious high-water mark, climbing some 75% over what the company saw in December of last year. Combine that with the recently 'sort-of' announced sales figures for the Amiibo figure line, and you've got a pretty nice ending to the year for Nintendo.
So, what will 2015 bring? Well, with all three companies looking go all-out and Sony and Microsoft now very much fighting once again for that 'number one' tag, it's sure to be a heck of a sales year. And it should be a very interesting E3 indeed.
Stay Tuned.
Source: MCV
Continue Reading >>> Source link