Based on the Dark Eye pen and paper role playing game, Blackguards brings the classic  dark fantasy universe to the PC.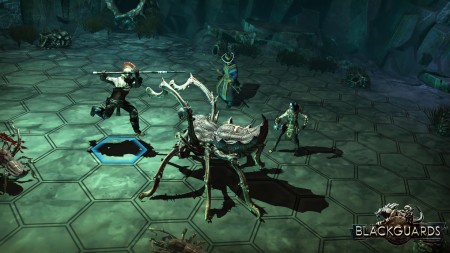 The life of Blackguards' protagonist lies in ruins: He's accused of murder and sentenced to death. Now an outlaw, he manages to flee his homeland with a bunch of fellow misfits and rogues.

In Ascania, a land of slave mongers and poisoners, they hope to regain their freedom and escape the long arm of the law. Instead, a much darker threat awaits: The Shadow of the evil God without a Name.
Daedalic Entertainment is bringing Blackguards to the PC in style too as the game will sport 190 different maps; all loaded with traps, interactive elements and challenges. This is an RPG where the focus is on action too, with turn-based battles taking up the majority of the game.
There's no release date as of yet for Blackguards, but you can expect it for the PC some time this year.
Continue Reading >>> Source link