The gleamingly futuristic artwork of Mirror's Edge is on the way to your bookshelf courtesy of Dark Horse Comics.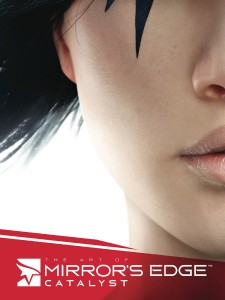 By now you should be well aware that there's a new Mirror's Edge game on the way with Mirror's Edge Catalyst. Announced at E3 last month, the new game continues the first-person parkour action with heroine Faith, but as a prequel to the original title, which saw release a few years back.
And along with this new adventure, comes a new art book from the masters of the format at Dark Horse Comics. The book will be presented in a large-scale hardcover format, and will take readers behind the scenes on the game series, and into the brightly colored, yet darkly totalitarian future of the Mirror's Edge universe.
With concept art aplenty, and glossy pages coated with "never before seen art, commentary, and insight from the creators of the game" this should be one not to miss for fans of Faith. Catch The Art of Mirror's Edge when it hits retailers from Dark Horse this February the 23rd, 2016 for $39.99 USD.
Continue Reading >>> Source link