Darksiders Genesis' Nefilim Edition is the only way to get the Darksiders tabletop game, The Forbidden Land. Now we've got some details on it.
Forbidden!
Tabletop games don't seem to be going anywhere. In fact, they seem more popular today than they have been in years. To that end, THQ Nordic is dipping its toe in the pool with the premium version of Darksiders Genesis.
The Nefilim Edition of Genesis includes a bunch of goodies for fans to dig into. But the cherry on the top has to be the full blown board game. Called Darksiders: The Forbidden Land, this game looks to be stunningly fully featured, including even miniatures… pre-painted miniatures.
Gameplay sounds pretty simple, as each playable rider will get a deck of cards. These cards serve to help you interact with the game's world and fight bad guys.
With asymmetric player abilities, you can play as War, Death, Fury or Strife and experience the game completely differently each time. Beside 61 phenomenally detailed and pre-painted minis, the game includes customisable decks of cards for each Rider. That means that even multiple games with the same rider will be different. Manage your cards well, as you will be using them to move, attack enemies and upgrade your rider using Darksiders: The Forbidden Land's unique new card economy mechanic. But don't blow through them too quickly though, because once your deck runs out you've lost the battle.

THQ Nordic press release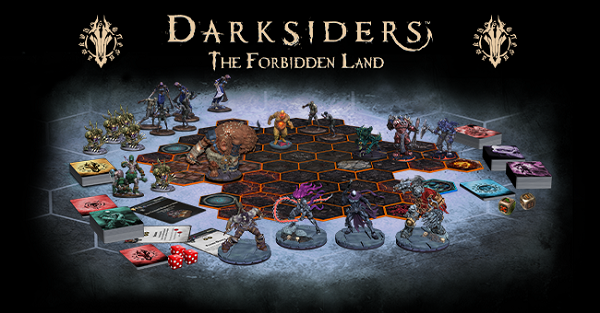 A quest for 5
All together the game supports up to 5 players. Four can play as the Horsemen themselves, War, Death, Fury, and Strife, while 1 more can become the game master. That's exactly what it sounds like, as the GM pits the whole of The Forbidden Land against the other players. If you don't have a GM though, not to worry, the game can manage baddies itself.
The campaign of The Forbidden Land sees players going head to head with The Jailer across 19 levels. Of course, how you tackle these level is up to you. You can play them straight through, break them up, or make your own.
Included will be: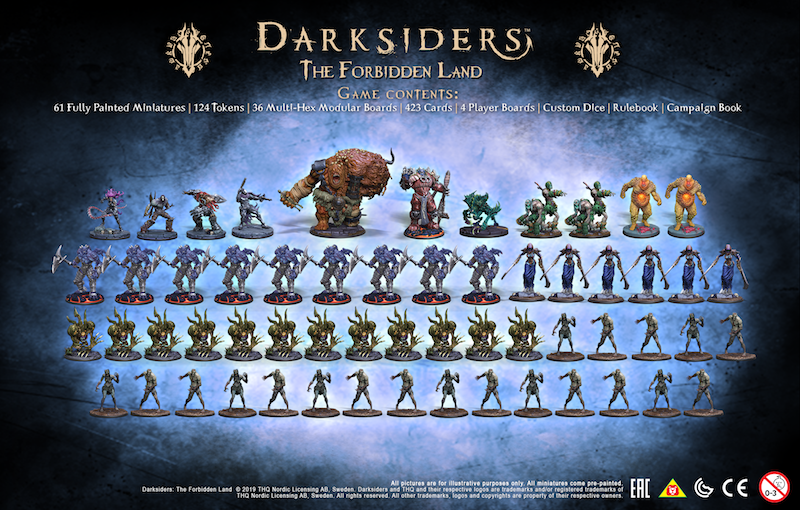 61 pre-painted (!) Miniatures – including War, Death, Fury, Strife and the massive End-Boss the Jailer as high quality pre-painted miniatures
124 Tokens
36 Multi-Hex-Space Modular Boards
423 Cards
4 Player Boards
Custom Dice
Rulebook
Campaign Book
The Nefilim Edition of Darksiders Genesis will hit stores some time this fall. It'll run you $379.99 USD.
Continue Reading >>> Source link