Good afternoon Zach- the Director's Cut of Deadly Premonition will take you back to Greenvale now…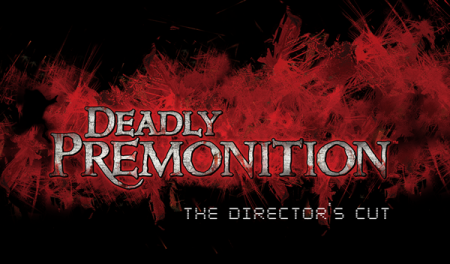 One of the oddest games in recent years is now available on the PS3 with a plethora of new features as Deadly Premonition: The Director's Cut  has hit shelves. If you haven't played DP in its original form on the Xbox 360, it's an open world adventure game where you play as Special Agent Francis York Morgan (just call him York… or Zach. Or maybe both?) and are set to task of solving some very strange murders in a very strange town.
The Xbox 360 version of Deadly Premonition was an ambitiously made game to say the least, and its caught a fair share of flack for it. For the PS3 release, developer Rising Star Games hopes to build on what's come before- while still keeping things in Greenvale firmly planted on the weird side.
"We are thrilled to bring the mysterious world of Deadly Premonition: The Director's Cut to PlayStation 3 owners," said Phil Robinson, vice president of Rising Star Games. "We have brewed up a fresh pot of features for the Director's Cut that are sure to please the gaming pallets of both old and new fans alike."
In all, Deadly Premonition: The Director's Cut features a brand new scenario created by Hidetaka "Swery" Suehiro (the game's director) himself, improved graphics and controls, and support for downloadable content. The game is available now in North America exclusively for the PS3, if you'd like more info about Greenvale, coffee, or Zach (although he might still be a little fuzzy even after you beat the game) click here.
Continue Reading >>> Source link