Blizzard's massive selling dungeon romp will be making the jump from the PC to both current gen consoles this Fall.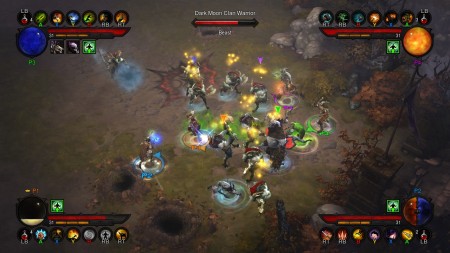 Originally announced only for the PS3, Diablo III will also be making an appearance on the Xbox 360 when the hit action/RPG raids console dungeons. For the console versions, Blizzard promises that the game has been localized specifically for gamepads as well as a new camera system that focuses on the player's character more and keeps it "front and center" during play. A new user interface will also be in place for the game, changing things up from the PC original and parties of four-player adventuring will be supported online, local, or in a particularly cool twist – a mix of both.
Preorders for the game are open now as well and offer players a chance to snag an Infernal Helm for themselves which "grants an experience point boost to any character who wears it, accelerating their progression as they rise in power." There might be some retailer exclusive pieces of loot out there as well, so check with your preferred retailer.
Start your assault on the Burning Hells all over again when Diablo III arrives on the Xbox 360 and PS3 this September 3rd.
Continue Reading >>> Source link