The Oliver twins, Phillip and Andrew – the original creators of the 1980's iconic Dizzy – are seeking out funding for new Dizzy project via Kickstarter.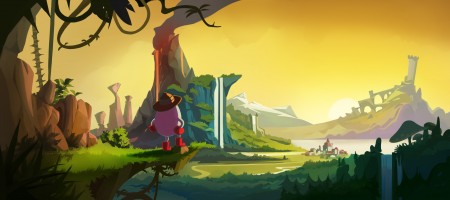 The fund raiser was today launched by Blitz Games – who are set to be the developer for the title called 'Dizzy Returns' and will be available on iOS and PC.
Phillip Oliver, CEO of Blitz Games said, "Dizzy Returns is the game that Andrew and I have wanted to make for over twenty years" and he went on to state, " We've always believed in creating games that are fun, challenging and rewarding and we've carried those principles through into everything that Blitz has created since."
Andrew Oliver, CTO, added "It's been over two decades since the last brand new Dizzy game, since then not only has technology advanced dramatically, so has the way we play games. We want to bring Dizzy bang up-to-date, and introduce him to a new generation of gamers."
This fund raiser will have to reach a massive target of £350,000 for development on Dizzy Returns to begin. Also, depending on the amount that is able to be raised, Dizzy could also make and appearance on additional platforms.
Dizzy first launched back in 1987 on a number of platforms including; the Amstrad, Spectrum, and the Amiga. Blitz Games are keen to point out this is a great opportunity for old fans to be a part of Dizzy history.
So, For those of you that are interested in helping the project out and donating, here's the link. http://www.kickstarter.com/projects/theolivertwins/dizzy-returns

Continue Reading >>> Source link