Dr Mario is expanding his practice on to mobile platforms next month for Dr Mario World. That means more viruses and more playable characters.
The infection spreads
The Mushroom Kingdom is infected. Viruses are running rampant, and the world is overrun. To combat this menace, a special team of medical experts has been formed… Actually, forget that. It's just Mario and his pals dressed up like doctors.
But while the medical degrees of said characters is certainly up for debate, the gameplay is looking just as great as always in Dr Mario World on iOS and Android.
Check out this stunningly odd launch trailer:
As you can see, this is classic Doc Mario. You'll be matching up pills with viruses, to wipe the board clean off the nefarious little nuisances. One of the bigger differences between this new Dr Mario and the classic versions is that there's a stable of doctors this time around.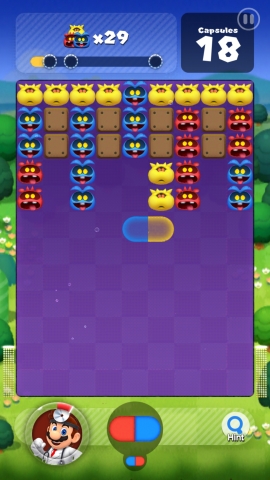 Players will get to pick from Mario (of course), Luigi, Toad, Peach, Bowser (yes, that's weird), and "many others". Gameplay will take place across over 200 levels, spread out across "many different worlds". And much like in other versions, you can go head to head in this Dr Mario, and puzzle it up against another player. This time of course, that's not locally, but globally via the online mode.
Dr Mario World will be free to play, with in-app purchases (natch'). Pre-registration is open now, with a release of July 10th planned.
Continue Reading >>> Source link