Diamond Select's Gallery PVC Diorama series is finally going to the Star Wars universe. What better way to start than with Darth Vader?
You don't know the power…
Diamond Select has a pretty varied catalog, with action figures, Minimates, and PVC statues and diorama pieces under the Gallery heading. Up to now, they haven't made use of their Star Wars license in conjunction with that diorama category though.
That changes right now, with the release of the Darth Vader Gallery PVC Diorama. The new piece is the very first such offering, and features the most famed Dark Lord of the Sith wielding his lightsaber while tapping into the Force to raise the scattered rubble at his feet.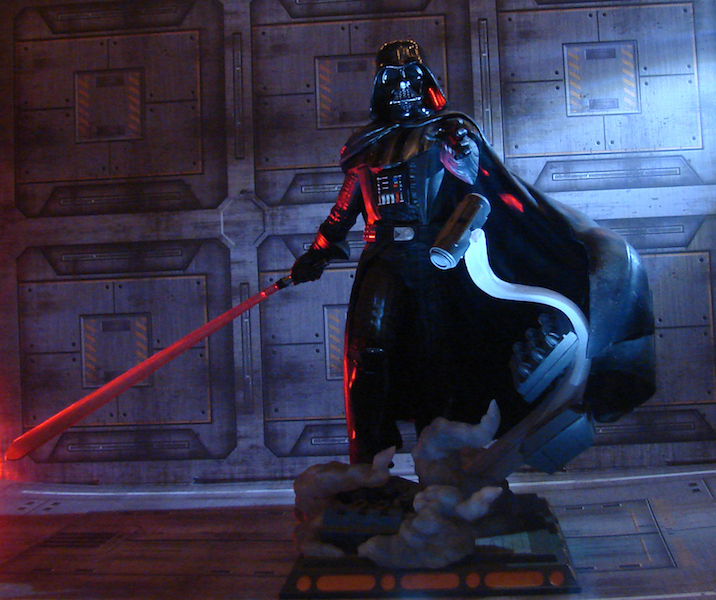 You get some options with this piece as well. Though he's cast in one pose, Vader's lightsaber can be altered. You can have it both with or without its blade extended, or with a special blade option that gives it the illusion of 'motion', so it looks as though he's just swung it.
Both of the blades are translucent, so they should catch direct lighting well. As you can see in the images, DST has shone a bit of red light on the diorama, illuminating the lightsaber (and Vader himself) nicely.
All together Darth Vader is impressive in scale. He's 10″ tall, with a 9″ depth and 8″ width (14″ with the blade attached). So he should take up a good chunk of space on your table or in your Star Wars display.
Just the first in the Star Wars Gallery PVC Diorama line, Darth Vader is available right now at Disney Stores, as well as shopDisney.com.
Continue Reading >>> Source link