A brand new event, focused exclusively on Electronic Arts, is coming this June- and gamers are invited.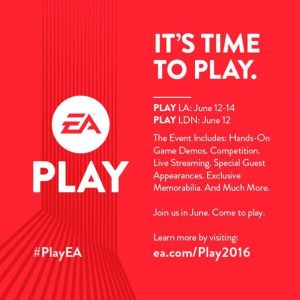 You might have heard that EA won't be displaying its wares at the E3 show this June. Yep, while typically it's the biggest video game-centric event on the calendar, this coming E3 will definitely have a bit of a drop off in terms of corporate star-power with EA taking a pass.
That does not however, mean that the mega-publisher won't have a presence in LA this Summer. Actually, it'll be even more in your face than usual.
EA will not only be hosting its own show, called EA Play, in Los Angeles, but it'll also be putting on the same show in London, England. And these shows aren't just the typical 'E3' stuff either, as EA Play will be "built" around players, not just reporters and investors.
We'll have more on this new event as it's announced, but for now you can hit this link for all the info on it that's currently out there.
Continue Reading >>> Source link