Normally you get gifts on your birthday, but cool-stuff retailer Entertainment Earth is celebrating by giving stuff away.
Happy birthday
EE has been around for a while now, 21 years in fact. And if you buy action figures and more online, then chances are that you've bought something from them at some point. They have pretty much everything that a comic/video game/movie fan could want after all.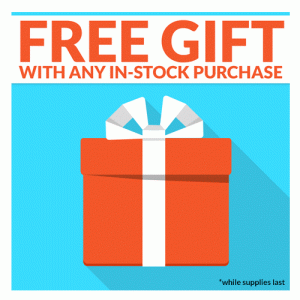 And if you buy something from them right now, you're going to get a little something extra. Yep, they're celebrating by giving you a gift, and really – what's not to like about that? Just hit the pic on this page, and type in the code CELEBR8 at checkout to get in on a cool 21% off of any purchase of in-stock items.
Yes, any in-stock item. That means action figures, statues… everything. Not too shabby right there. I guess. I have to add that, cause we have no idea what the freebie actually is. Still though, free is free.
Oh, and don't forget that any purchase shipping to the US that's over $79 USD also qualifies for free domestic shipping. So not only will you get a free gift, but if you spend over $79, you get comped the shipping too.
As for when all this expires, well that'd be when the free gifts run out. So there isn't really a time limit, but I'd still try and get in on this sooner than later if you so desire.
Continue Reading >>> Source link