Now, don't get too excited, we mean the original Eternal Darkness. But still.
Eternal Darkness returns?
Easily one of the most celebrated exclusive GameCube games, the horror romp that was Eternal Darkness is remembered fondly indeed. Even so though, we haven't seen hide nor hair of the property on a Nintendo machine since.
Till now.
First though, don't get too excited. We're not talking about some sequel or HD remaster here, but it looks like the original game might be making a digital return. Nintendo filed for a trademark extension on the IP, specifically mentioning "downloadable electronic game programs", according to website Niche Gamer.
So, bottom line – they might be planning a re-release. And if so, that might mean that it could be one of the first titles in the rumored GameCube Virtual Console, that could appear on the Switch. That whole thing is more than a little hazy of course, since we're talking about Nintendo here.
They're not exactly giving with info when it comes to hardware in pre-release. We all but know though, that the VC will carry Cube titles when it launches in a few months. Eternal Darkness could easily join the first offerings, along with the likes of Super Mario Sunshine and Luigi's Mansion.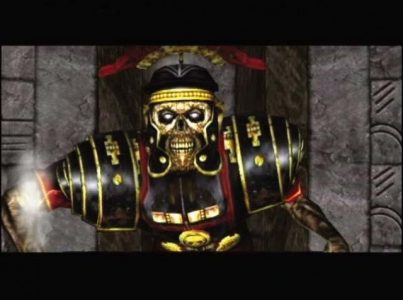 Then again…
This isn't the first time that Nintendo has extended the trademark on Eternal Darkness. In fact, they've done it in 2010, and then again in 2013. So it could be that they're just re-upping once again.
I do doubt that though. ED is a beloved GameCube title, and one of the most 'mature' Nintendo exclusives to this day. With the revamped and updated VC debuting (hopefully) on the Switch, the stars seem to be aligning for the game becoming digital offering.
We'll probably see, either way, at Nintendo's press conference in a few days time.
Source: MCV
Continue Reading >>> Source link