Neon Genesis Evangelion: The Shinji Ikari Raising Project has been going on for quite some time now. The thing about long running comic book series' is that it sometimes alienates newer fans in favor of the older ones.
The problem with this is that old fans come and go; new fans however, should keep coming in. One way of solving this issue is by releasing a compilation of previous volumes and that's exactly what Dark Horse did.
Evangelion is Still Relevant
One thing many people agree on is that Evangelion is a timeless series. It's a classic that everyone enjoyed. People are still actively looking forward to the Rebuild of Evangelion series which is a retelling of the original series. That says a lot about something that was released over two decades ago, right? One of the few animated shows that has stood the test of time, Evangelion is still definitely relevant.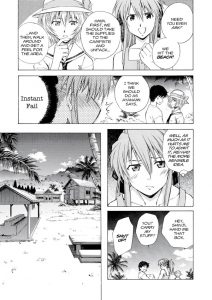 Shinji Ikari Raising Project is one of the best interpretations of the Evangelion meta – ever. In fact, I recently reviewed Volume 17 and I freaking loved it.
Evangelion is normally seen as a thought-provoking angst-fest but what it lacks in humor it more than makes up for in impact and storytelling.
Talking about the Omnibus
Shinji Ikari Raising Project Omnibus Book 2 is essentially a compilation of Volumes 4, 5, and 6. It doesn't have additional content or alternate storylines. It is simply a re-release of three previous volumes bundled into one. In other words, it's three books for the price of one.
Why is this relevant?
This is relevant because this is something that's great for newer fans who never had the chance to get in on the fun the first time around. It's definitely hard to look for singular volumes of the Shinji Ikari Raising Project. The omnibus series is essentially giving new fans the opportunity to enjoy the series for themselves.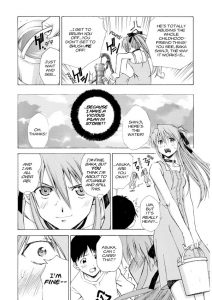 The omnibus is also perfect for collectors! It's a great looking book and the print quality is definitely passable.
My Thoughts on the Omnibus
I think that the Omnibus is definitely worth purchasing especially if you're a fan of Evangelion. It looks great and it's not too pricey considering this is three books in one package. The print quality is definitely good and it does the comic's wonderful art justice.
The book is not that heavy of a read considering it's at least 500 pages, because it's too fun to put down. Of course, the stories themselves are great. I've read most of the Shinji Ikari Raising Project volumes and I've loved all of them except maybe Volume 2. That was simply a "good enough" for me.
Neon Genesis Evangelion: The Shinji Ikari Raising Project Book 2 Omnibus
Release Date: January 4th, 2017
Published by: Dark Horse Comics
Written by: Osamu Takahashi
Illustrated by: Osamu Takahashi
Continue Reading >>> Source link