Valve is prepping an Xbox  One-like game sharing system for it's online download platform.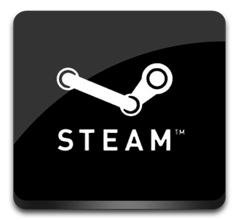 Steam is far and away the most popular online digital distribution storefront for PC (and now Mac and Linux) gaming and now creators Valve have announced that you'll shortly be able to share all those backlogged titles in your account.
"Authorized users" will be able to digitally borrow your games right out of your account at any time. Up to ten devices can be authorized to use the new feature and the users who are doing the  borrowing will even get to unlock achievements and keep their own saved games, completely separate from the game owner's account.
"Our customers have expressed a desire to share their digital games among friends and family members, just as current retail games, books, DVDs, and other physical media can be shared," explained Anna Sweet of Valve. "Family Sharing was created in direct response to these user requests."
The feature is definitely something that PC gamers have been asking for and it's also one of the better received features from the Xbox One announcement back at E3, though there are some differences to that initiative. With the digital medium evolving further, now with game-sharing, it just goes to lend further proof that the industry is definitely moving in the digital direction- gradually at least.
Now, there are some catches to all this. Namely, borrowed games aren't really yours and if you start one up while the owner is playing the same game (or they start up a game you're playing) you'll be prompted to quit out of that title or buy it yourself to keep on playing. Also, while most games should work just fine with the new setup, any game that requires a 'third-party key' (think UPlay) or an additional account to log in just flat out won't work.
Source: gamesindustry International
Continue Reading >>> Source link