The inaugural season of SyFy's pre-Superman TV series is coming to home video. Blu Rays and DVDs hit next month the approproate extras.
The last son
Before Superman, there was Krypton. As fans know well, Kal-El's homeworld was completely destroyed just after his sole escape ship departed for Earth.
Syfy's series though, explores that alien world. It's something that's never really been done before to any great extent in any fashion, and has been quite well received by both fans and critics. The show comes from producers Cameron Welsh (who worked on Constantine) and David Goyer, two people who know what they're doing with comic adaptations.
Here's the rundown on the story:
What if Superman never existed? Set two generations before the destruction of Superman's home planet, Krypton follows a young Seg-El, the legendary Man of Steel's grandfather, who is faced with a life and death conflict – save his home planet or let it be destroyed in order to restore the fate of his future grandson. With Krypton's leadership in disarray and the House of El ostracized, Seg fights alongside Earthly time-traveler Adam Strange to redeem his family's honor and protect the ones he loves while saving the future of his legacy from
DC Super-Villain Brainiac.

Warner Bros press release
The show is out now digitally, so if you don't mind no physical media, you're already good to go. If you'd rather have discs, then it will arrive day and date for both major formats.
You'll be able to pick up season 1 on Blu Ray or DVD on March the 5th.
Here's what's included: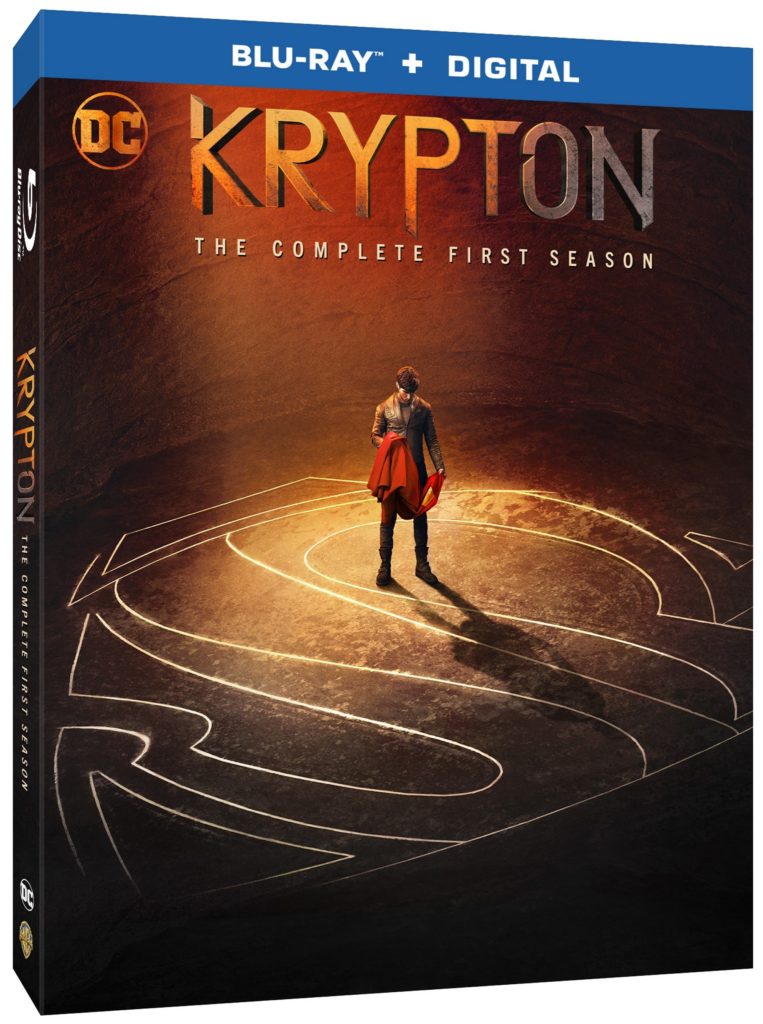 BLU-RAY & DVD FEATURES
Krypton: 2017 Comic-Con Panel
Krypton: Bringing the Home World to Life
A Lost Kingdom: Life on Krypton
Gag reel
Deleted Scenes
10 ONE-HOUR EPISODES

1.Pilot
2.House of El
3.The Rankless Initiative
4.The Word of Rao
5.House of Zod
6.Civil Wars
7.Transformation
8.Savage Night
9.Hope
10.The Phantom Zone
DIGITAL
The first season of Krypton is also currently available to own on Digital. Digital purchase allows consumers to instantly stream and download all episodes to watch anywhere and anytime on their favorite devices. Digital movies and TV shows are available from various digital retailers including Amazon Video, iTunes, Google Play, Vudu and others. A Digital Copy is also included with the purchase of specially marked Blu-ray discs for redemption and cloud storage.
Continue Reading >>> Source link