Update one for TESO intro's a new adventure zone, as well as a whole bunch of fixes and improvements.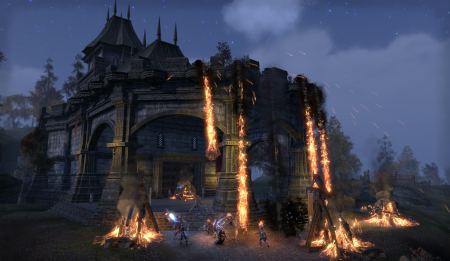 Craglorn, a brand new space to adventure in, makes its debut here in the first title update for The Elder Scrolls Online. The zone comes complete with a new storyline and some new challenges specifically for Veteran ranked players.
You and your allies will take on new quests as you discover the Celestial threat to Tamriel, explore delves where your skills will be put to the test, and even participate in 12-player Trials — a completely new kind of adventure with deadly enemies and fantastic rewards.
Aside from the new content, the first update also includes updates to the class and skill systems as well as tweaks to the game's animation and some more polish to some assorted issues. For a full list of what the new patch includes, click here.
The Elder Scrolls Online is available right now for the PC with console editions coming later this year. You can check out our review of the game here.
Continue Reading >>> Source link