Framed in classic Mega Man artwork, these new screens of some of the games in this new Mega Man collection are sure to elicit some nostalgic joy.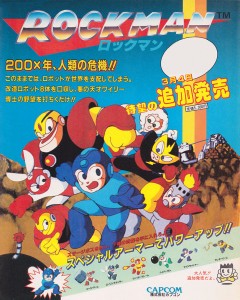 Let's face it, even if you're in the 'I hate Capcom camp', you have some good memories of the company and one of their greatest characters, Mega Man. Although the little blue guy has made himself something of a stranger as of late (outside of those online-only releases anyway), his name is right at the top of any list of the best-loved mascots of all time.
From his days on the NES, right on though the X series and then some, Mega Man is a gaming mainstay, and still has fans clamoring for a true sequel for the new millennium. While that's still the stuff of dreams and vaporware, we do have this nifty little collected edition on the way.
Containing the original 6 Mega Man titles from the days of the NES, this set also has a Museum Mode so you can take a trip through the Mega Art that's graced the series through the ages. There you'll "a comprehensive collection of history, high-res art and original concept pieces".
While that's nice for a break from the hard-as-nails platforming action, I think it's probably the Challenge Mode that hardcore fans are going to be most interested in. The Challenge Mode is just that, a challenge. Gameplay from all six games is "remixed" and scales with "difficulty objectives" that Capcom says will actually fit all kinds of players, from the experienced to the brand new.
Look for Mega Man Legacy Collection to hit Xbox One, PS4, and the PC as a digital download later this Summer for $14.99 USD. Handheld gamers will also be able to take a Mega-trip through the past when the Collection lands on the 3DS this winter.
Continue Reading >>> Source link