In a recent investor presentation, GameStop talked all kinds of things, including the new consoles on the way. That's consoles… with an 's'.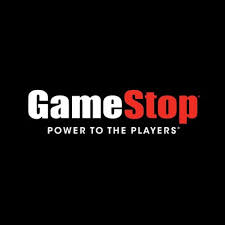 So there's not a ton to really be excited about here that we don't know already. GameStop filled investors in on stuff like growing digital games sales and how they expect them to fill-in the gaps from physical sales, that their pre-owned game sales are doing very well, and that VR is looking like it'll help to "accelerate category growth in the near future".
Where it gets kind of interesting is that there was a 'part 2' to that VR statement, and in it GameStop added a mention of "new consoles". Now, we already know that the Nintendo NX (or whatever it'll be called) is on the way, but there's clearly an 's' there, so how may new systems are we talking about here?
Well, off the top of my head, I think we're looking at 3. The NX is the obvious one, but both Microsoft and Sony have been talking about updating their current consoles to more powerful versions, version that'd accept the same games as what's available now, but display them in higher definition.
Sony was chatting about a 4k-capable PS4 fairly recently after all, and I don't think that a PS4.5 and Xbox One.5 look like a stretch at all, even without the above statement from GS. For now though, there's nothing official, and it's worth mentioning that Microsoft's Phil Spencer's mentioning of an upgradable Xbox One was met with a fair bit of negative reaction from gamers, so who knows.
Still, it's very interesting indeed that GameStop would add that little 's' on there… could be that there's something cooking.
Source: GamesRadar
Continue Reading >>> Source link