The week of technology and development known as the Game Developers Conference, GDC, in San Francisco has officially wrapped for 2015. With all the topics covered, it's nearly impossible to pinpoint one thread or idea pervading the whole conference; nevertheless, changes within the industry can be seen upon closer inspection.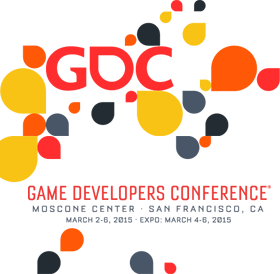 GDC involved new technology in development and hardware, as well as social and advocacy panels. Representative of the greater diversity in coverage are the numerous panels and presentations live streamed directly by consumers. Communization of all aspects of gaming over the past years has been propelling the industry in a new direction. GDC foreshadowed what hopefully will be a more inclusive and democratized games industry.
The development tools and programs shown at GDC trended towards democratization. Epic Games announced that Unreal Engine 4 is free to develop on with a 5% royalty fee on gross revenues on shipped games and applications. Unity maintained their subscription service; however, as they announced a new personal edition that is completely free for companies earning under $100,000.
Microsoft is also working to get SDKs for the Xbox Live Windows 10 app into the hands of more developers. On top of that, Xbox Live will also include a new tier to allow developers to communicate directly to the online community. And Microsoft unveiled the Universal App Platform, to further entice developers by providing a larger audience. In addition, the Universal Dev Center will allow developers to bring their games to the Windows Store with quick submissions and updates, with developers retaining control. The Universal App Platform and Dev Center could be powerful tools for successful game launches and Microsoft appears to acknowledge the importance of robust developer relations.
Developers and studios also recognize the evolution of the consumer to content creator. More and more developers want to provide players the opportunity to add content to their games. Bethesda presented an entire panel on how modding made Bethesda better. Players are no longer simply consumers, but also contributors. How players interact with each other and the game is fundamental to its longevity. Given the time spent on the topic of building and fostering a community, clearly developers understand its importance in the future of gaming. Also important to that future, it that the community has also grown to include viewers as well as players.
Streaming has become integral to the gaming world. Twitch.tv is central to the success of the format and provides everyone the same opportunity. From casual players to e-sports and competitive gaming, watching other people play or talk about games is accessible, live, and constant. Many panels covered the importance and benefit of streaming, Twitch, and YouTube as platforms to promote your game. Consumers more and more turn to these non-traditional formats to seek evaluations and previews of games. Developers have readily adopted the formats too and, with the exception of a few studios/developers, most support the practice. The growth of streamers and YouTube creators should play an integral role in the evolution of games.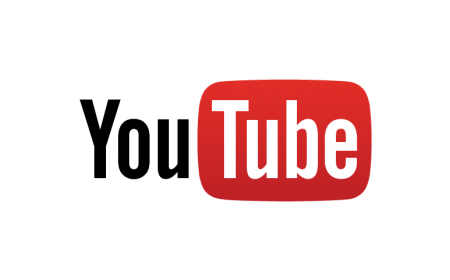 Inclusion of a variety of voices and perspectives played a major part in the later part of GDC. In the wake of last year's Gamergate, the industry once again attempted to address the elephant in the room of minority representation in games. A study presented by Rosalind Wiseman and Ashly Burch highlighted the gap in the industry's perception of the young consumer.
The study polled middle and high schoolers about who plays games, how long, and their opinions on gender portrayals in games. Not surprisingly, it turns out that men and women both enjoy playing video games, yet gender representation affects female players more than males. The presentation emphasized that women are valuable consumers and the industry should take into consideration their desires for games. One of the most powerful presentations was "#1ReasonToBe" where women shared their experience in the industry. From fun to shockingly sad, "#1ReasonToBe" emphasized the gaming world's gender problem.
It's not just females gaining agency within games. There were a series of panels about representation of minorities within games and the end to them as tropes and stereotypes. Panels and meet-ups of international developers show new voices and hopefully they will play an increasing part in how games grow. Able gaming has also become a larger topic as well as how to make your game more accessible to those disabled gamers. "Building a Manifesto for Game Accessibility" covered the obstacles most disabled gamers come across, as well as the tools developers can implement to bridge that gap. These panels reveal how varied players are and the need to appreciate them all as valuable consumers.
GDC is still a business conference, but this past GDC exhibited more inclusion and democratization. Clearly, developers and studios understand and support growth in these new directions. Smaller developers are receiving more support and access to better technology and software; larger studios and publishers recognize the importance of fostering these creative voices. A greater importance has been placed upon respecting the whole gaming community and better understanding the variety of people who consume the media.
Consumers have gained far more agency within coverage and critiquing the media, helping propel the shifts in discussions. GDC 2015 embraced a variety of perspectives and a democratized shift in production.
Continue Reading >>> Source link