Both of the 'of War' games failed to match or surpass previous entries in their respective series' as God of War: Ascension and Gears of War: Judgement fell a little short.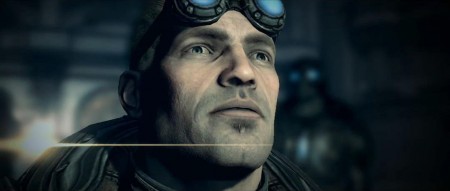 Market watcher company Cowen and Company said both Sony and Microsoft's console exclusive prequels fell short of expected sales last month- and fell way short when compared to the most recent entry in each series. God of War: Ascension totaled up to around 360,000 copies sold compared to God of War III's impressive 1.1 million. Gears of War: Judgement faired better, but not by tons as the game moved about 425,000 pieces. Compare that to Gears 3's 2 million plus in sales and you see the problem.
Both games received good to great reviews from the press, so what happened? Although it might be that consumers are just plain old tired of both titles, or that the industry slowdown is amping up, I think it's something else entirely. Personally, I think the poor sales resulted because both God of War: Ascension and Gears of War: Judgement were prequels.
I'm a fan of plenty of different series' spread out across every realm of entertainment (movies, games, books…) and I can definitely tell you that I don't get half as excited about a new entry in any of them when I find out its set to be a prequel. I think the feeling that 'I already know what's going to happen' takes hold and I lose interest to a large degree.
As it turned out, I played Gears Judgement and thought it was a fitting addition to the series, but I was very far from enthused about the game before launch and I felt that it lacked the oomph that Gears III had. Gears III's launch had a definite blockbuster feel- Judgement's didn't and neither did Ascension for that matter. Both games saw retail shelves in the Spring as well, not your usual time for a monster game launch.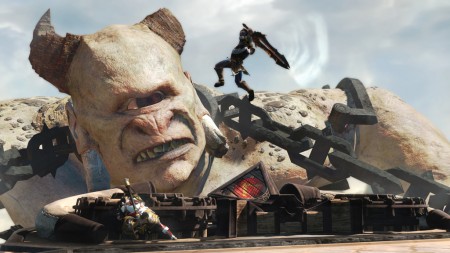 That's not to say that 'monster games' don't see launch in the earlier parts of the year though. This year actually saw two major exceptions to that rule- Tomb Raider and BioShock Infinite. Though Square Enix though it was a disappointment in the sales department, Tomb Raider sold a whopping 696,000 copies and Infinite faired almost as well with 665k moved out the door.
Now those are great sales, and ones that pretty much show that there's still interest among gamers in both proven IP's and that the desire is still very much there when it comes to picking up new games at launch.
Still, you never do know. We'll be paying attention to what happens the rest of the year here at BG as there are some very big things on the way in 2013- if sales on the whole continue to sputter, then perhaps it really is the gaming industry's time to be affected by the overall economy.
Source: gamesIndustry.biz
Continue Reading >>> Source link