Felicia Day's Geek & Sundry YouTube channel has some fresh programming inbound in the form of a show about… janitors? update: the new shows begin airing at 10am, as in morning.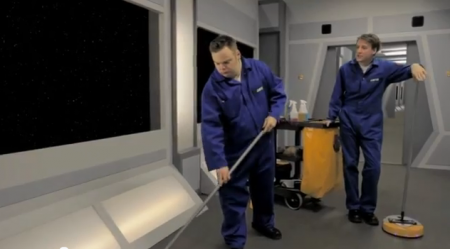 Not just any janitors mind you- Space Janitors!
Space Janitors is a satirical and irreverent sci-fi comedy about life aboard an iconic evil space station as seen through the eyes of Mike and Darby, two custodians trying to keep things clean in the midst of an intergalactic civil war. Remember…for every Dark Lord there are 10,000 minions that need working toilets.

In episode 1, Darby tries to convince a skeptical Mike that he's more than just a janitor—he's a hero at heart who deserves to be shot at.

Along with those exciting adventures in toilet plunging, G&S will also be showcasing the season debut of On the Table. OtT focuses squarely on the tabletop gaming community (think Warhammer and D&D) and  is hosted by Beasts of War newswriter Warren Johnston.
The program dives pretty deep into the community that plays tabletop games. That's more than just a buzzword too as they actually host videos, tips, and more- all submitted by the viewers. Johnston, in turn, takes his audience through the newest and best of the best that the hobby has to offer. Sounds like a great show and as a former tabletop nut I know I'll definitely be checking it out.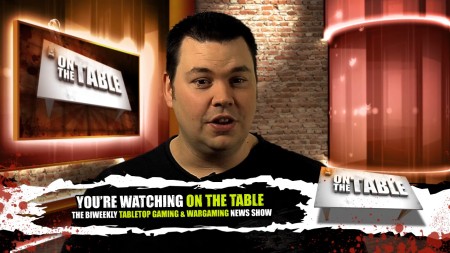 If you'd like to do the same, On the Table airs (on YouTube) on November 15th at 10am PST. You can look for Space Janitors to start scrubbing those tiles a little earlier than that- the show kicks off its first season on November 13th, also at 10am PST.
And if you'd just like to check out Geek & Sundry in general, then by all means click here.
Continue Reading >>> Source link