As original "Kenner" Star Wars figures go, this R2D2 is the biggest ever. I feel pretty comfortable saying that since it's three and a half feet tall.
That's one big R2 unit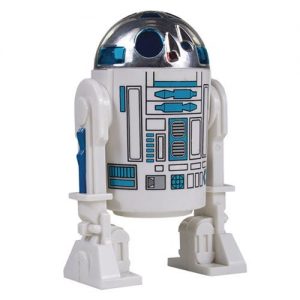 Yes, this R2D2 is almost 4 feet, and yes that means it's almost as big as the actual props from the movies. If you're not impressed by that, then you're probably not an action figure (or Star Wars) fan.
Things dubbed "action figures" rarely get this ponderous in size after all, outside of Jakks "big figures". And R2 here still has the edge in my mind since he's a reproduction. That's right, he's not just gigantic, he's also a repro of the original Kenner R2D2 figure from the original Star Wars film.
Just like that R2, this one has movable legs and a head that rotates (and clicks!). Plainly, that's freaking awesome. Of course, so's his price tag.
This is a Gentle Giant collector figure, and that means he's premium priced. All 3.5 feet of R2D2 here will cost you a whopping $3199.99 USD.
Here's the link to his page on Entertainment Earth, you can pre-order him right now.
Continue Reading >>> Source link