PC gamers are already vary familiar with what GOG is doing here with Games in Development.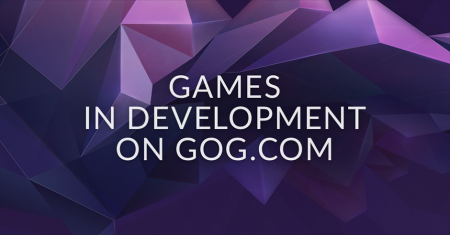 Valve's PC and Mac gaming platform Steam has been offering gamers the chance to play some games before they're 'officially' released for a while now under the Early Access heading. Till now though, they were pretty much the only platform that offered something like that.
Enter GOG- a competitor in many ways for Steam and one that's been increasing in popularity by leaps and bounds since its birth and shift away from just 'classic' games to more modern ones. And now it's changing yet again to offer players a stab at some Games in Development.
"Our goal has always been to offer a selection of titles that are both excellent and worth your time. Nowadays, we're seeing more games that are already great experiences while still in development," says Piotr Karwowski, GOG.com Managing Director. "We want all gamers on GOG.com to have access to what these titles have to offer, but we want to get it right, carefully evaluating each and every game, offering a 14-day refund policy, and providing GOG Galaxy support with update rollback and more."
Yep, a 14 day return policy. That's pretty awesome right there and pretty much assures you that you're purchase is going to be playable (and hopefully fun too) in its non-final form. And should an update to something in the program be released that doesn't quite… work… GOG allows you to fix that in no time flat thanks to their big addition from last year, GOG Galaxy.
"If a game update breaks something or introduces unwanted changes, GOG Galaxy lets you easily rollback to any previous version of your game while you wait for the fixes," says Piotr Karwowski. "As an added bonus, rollback actually stores historical snapshots throughout a game's development – that means you can always revisit any point in the game's history with a single click."
All in all, it's a pretty slick new initiative, and one that's fittingly pro-consumer for the company. They've a bit of a history with being all about the gamer after all, so we probably shouldn't have expected any less from Games in Development.
Here's what's kicking off the new section on GOG- all of which will be 40% off the ticket price till February the 2nd at 1:59pm GMT.
Starbound
Ashes of the Singularity
Project Zomboid
TerraTech
Curious Expeditions
Continue Reading >>> Source link