Fans of Rockstar's Grand Theft Auto series looking forward to some Springtime larceny might be a little disappointed to hear that the release of the highly anticipated game has been delayed into the third quarter.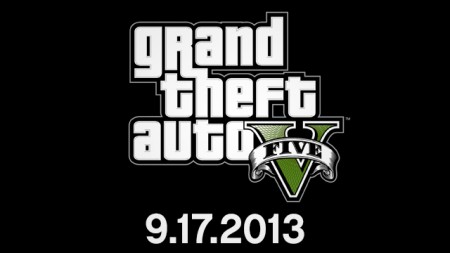 The fifth numbered title in the franchise, GTAV had been set in for a Spring 2013 release window for a while now. The game will indeed be pushed back to September 17th though, with the company sighting the need for more development time.
"Grand Theft Auto V continues to push the series forward in new ways; Rockstar North are creating our deepest, most beautiful and most immersive world yet," said Sam Houser, Founder of Rockstar Games. "We are very excited for people to learn more about the game in the coming months."

The September release date moves the launch back from its original projected release window of spring 2013 in order to allow additional development time. The biggest, most dynamic and most diverse open world Rockstar Games has yet created, Grand Theft Auto V blends storytelling and gameplay in new ways as players repeatedly jump in and out of the lives of the game's three lead characters, playing all sides of the game's interwoven story.
At first mention, the push might be thought to have a double meaning. More development time would be needed if, say… Grand Theft Auto 5 was scheduled to appear on a new console (or two) that just might be on store shelves this Autumn no?
Rockstar has moved as quickly as they could have to dash those rumors though as the company also sent out a special message to any fans that might be having such notions. The message, which appeared on the official page for the game (here) said in part that:
To those of you saying or seeing various conspiracy theories about there being some other ulterior motive for this delay, rest assured that they're all nonsense – literally the only reason we've delayed the release is because we want the game to be as good as it needs to be.
Even with the denial, Grand Theft Auto 5 still will have something to do with the new generation of game systems. After all, with the timing of the release moved into the end of the year and the new round of consoles still being heavily rumored to be headed to retail around the same date, GTAV now has an even greater chance of being the last big (or maybe massive would be a better word) release of the Xbox 360/PS3 era. Kind of a big deal.
So… see you in September then?
Continue Reading >>> Source link