Chances are, you guessed this one already, but there's been an official statement on why there's no campaign in last year's Star Wars Battlefront.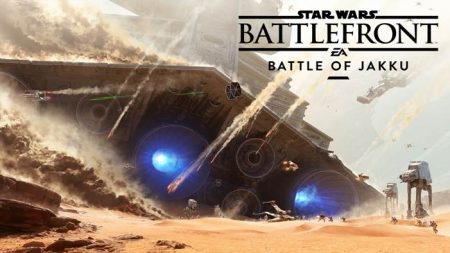 It was kind of odd, given that the series has always had a storyline to accompany every game, but the latest Star Wars Battlefront game had none such element when it hit retail shelves last Holiday. The reasons were, uh, let's say scant… mainly because there really was no reason. Well, there seemingly was no reason, but many a gamer had a theory, and it seems like that general consensus was correct.
So, why did Star Wars Battlefront not have a single player campaign? Because EA wanted it to hit alongside the movie, Star Wars Episode VIII: The Force Awakens.
Patrick Soderlund is the head of EA Studios, the game's publisher, and he related the facts behind the exclusion of the mode in a message to investors recently. Soderlund explained that they (EA) made the choice consciously to "get the strongest possible impact." It should also be noted that, while he did address this criticism of the game, he didn't in any way apologize for the exclusion.
Soderlund said that EA is pretty pleased with the performance from developer DICE's latest, stating that he thinks the team produced a good game that's performed well for EA. He did however, add that the game's current metascore of 75 isn't something that the publisher is overjoyed with, and that it's something that they're looking to improve upon in the future.
So I'd assume that you can take that to mean that the next version of the game will indeed have the single player adventure that fans and press were pining over. There isn't long to wait for that new game either, as a Battlefront sequel (complete with characters and locales from the new movies) is expected in 2017.
Source: Eurogamer
Continue Reading >>> Source link