Turn-based, tactical combat set in the Warhammer 40k universe and powered by collectible trading cards is heading to mobiles and the PC.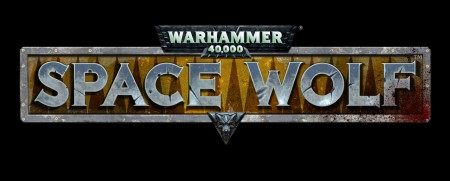 That seems like a lot to put together, but it's really not. Developer HeroCraft just announced Warhammer 40k: Space Wolf yesterday and it's actually a pretty straightforward premise for a strategy title.
"HeroCraft have presented us with a unique and exciting vision for a game based on this most evocative and barbaric chapter of Space Marines – the Space Wolves." said Jon Gillard, Head of Licensing at Games Workshop. "Given that, their clear passion for the IP, and their experience in the market, we are only too happy to be working with them on this project."

"We are all very excited to work with Games Workshop on this project, particularly our development team, who are not only games industry veterans but also Warhammer 40,000 fans who know the series well. As a gamer myself, I'm also excited about the mix of tactical turn based play using my own deck of cards to lead my Space Wolves to victory – I can't wait to play it!" says Alexey Sazonov, Sales and Marketing Director of HeroCraft.
Much like in other trading-card focused games, you collect virtual trading cards in Space Wolf with the goal of putting together a full deck. Different decks can be tailored to different play styles and situations and you can even upgrade your cards at the 'Forge' between levels. Pretty neat.
And although you'll be playing cards in turn-based style to enact actions and attack enemies on the battlefield, the landscape will be realized in full 3D and the Space Marines will be fully animated. There's also a fully fleshed-out story to tackle here with the Space Wolves chapter of the Imperium's forces going head-to-head with the Chaos Legion called the World Bearers and the evil Necrons.
Look for Warhammer 40k: Space Wolf to be available for iOS, Android and the PC some time in 2014.
Continue Reading >>> Source link