The huge seal is attacking the price of indie games on Steam.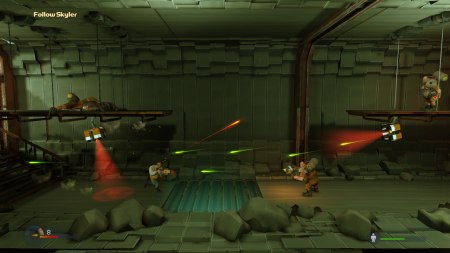 In a world of gaming bundles, another website has thrown its hat into the cheap indie game market.  Huge Seal is a promotion that is running until November 24th and gives you coupons for huge discounts off various indie games on Steam.
You have to log in to your Steam account through the site.  It then checks your games to see which ones from the list on offer you own.  You can then pick up to five games to receive coupons for.  Once you've redeemed them and marked them as used, you can collect more coupons.  For every three games on the list of 35 games in the promotion you buy, with or without coupons, you'll get a free Steam key from a random game on the list that you don't already own.  Your Steam profile does have to be public for the promotion to work, though.
The full list of games on offer is as follows: –
Frozenbyte: Trine 2: Complete Story, Trine, Shadowgrounds Survivor, Shadowgrounds
Ronimo Games: Awesomenauts, Swords and Soldiers
Klei Entertainment: Mark of the Ninja
Facepalm Games: The Swapper
Pocketwatch Games: Monaco: What's yours is mine
Subset Games: FTL: Faster Than Light
Alexander Bruce: Antichamber
Re-Logic: Terraria
Mike Bithell: Thomas Was Alone
Almost Human Games: Legend of Grimrock
Size Five Games: Ben There, Dan That! + Time Gentlemen, please!
Recoil Game: Rochard
Final Form Games: Jamestown
NIGORO: La-Mulana
Mode 7 Games: Frozen Synapse
Zachatronics Industries: SpaceChem
Giant Army: Universe Sandbox
Two Tribes: Toki Tori 2+, Toki Tori, EDGE, RUSH
Black Pants Game Studio: Tiny & Big: Grandpa's Leftovers
Remedy: Death Rally
Black Forest Games: Giana Sisters: Twisted Dreams, Giana Sisters: Twisted Dreams – Rise of the Owlverlord
Ludochip: Cubetracto
I-Illusions: Element4l
Abbey Games: Reus
Curve Studios: Stealth Bastard Deluxe
Drinkbox Studios: Mutant Blobs Attack
17-Bit: Skulls of the Shogun
Coupon savings vary from game to game.  For more information and to participate, visit the Huge Seal website.
Continue Reading >>> Source link