Medicom expands its MAFEX series of figures with Baba Yaga himself, John Wick. The figure is available right now via online retailers.
I'm thinking I'm back
Somewhat quietly, Keanu Reeves' John Wick has become one of the best action movie series' of the modern age. Filled with stylish gunplay and cool stunts and fight scenes, Wick has gotten quite popular. It's also just seen a third movie open in theaters.
While the series has been a hit, there hasn't been much in the way of collectibles. That goes for action figures too, with only a few landing at retailers. That was true till Chapter 3 anyway, as now we've seen a few different figures arrive from several "collector-focused" lines. Medicom's MAFEX is most definitely one of those.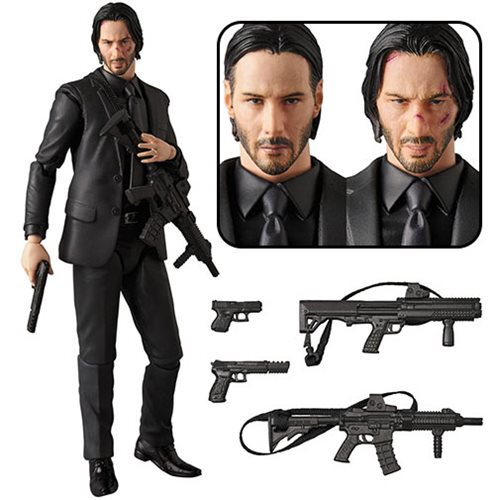 Known for great articulation and attention to detail, MAFEX has had a solid history with fans, only fumbling a few times here and there. Their John Wick figure looks like it might be a winner. Clad in his signature black suit, Wick comes complete with two portraits and copious pieces of hardware.
The downside of course is that this figure isn't cheap. Medicom's stuff runs more towards the expensive side, and this MAFEX figure is no exception. John Wick will cost you $94.99 USD from our pals at Entertainment Earth. He's available now and you can get one right here.
Continue Reading >>> Source link