Another solid month of free games from Twitch Prime is in store for July 2020. Turok 2, Dear Esther, Grip, Dark Devotion and more.
I am Turok!
If you're a PC gamer, then Twitch Prime continues to be one of the best resources for free games on the platform. There are a few of those to be sure, but Amazon's gaming service is almost in a class by itself. Yes, you do have to be a paying member, but the offerings are excellent.
That goes double this summer, with the SNK promotion. If you're unaware, in addition to Twitch Prime's usual monthly offerings, they're also giving gamers periodic drops of SNK titles. We've had some so far, but there are even more to come.
Art of Fighting 2, Blazing Star, Fatal Fury Special, The King of Fighters 2000, The King of Fighters 2002, Pulstar and Samurai Shodown II are all still available now. Aside from those though, the service continues to roll with its usual stuff.
July 2020 brings:
Turok 2: Seeds of Evil
Dear Esther
GRIP: Combat Racing
KUNAI
Dark Devotion. 
As usual too, there's an assortment of free add-ons for other games too. Maybe the best of those is a new Doom Eternal skin with the cosplay Slayer.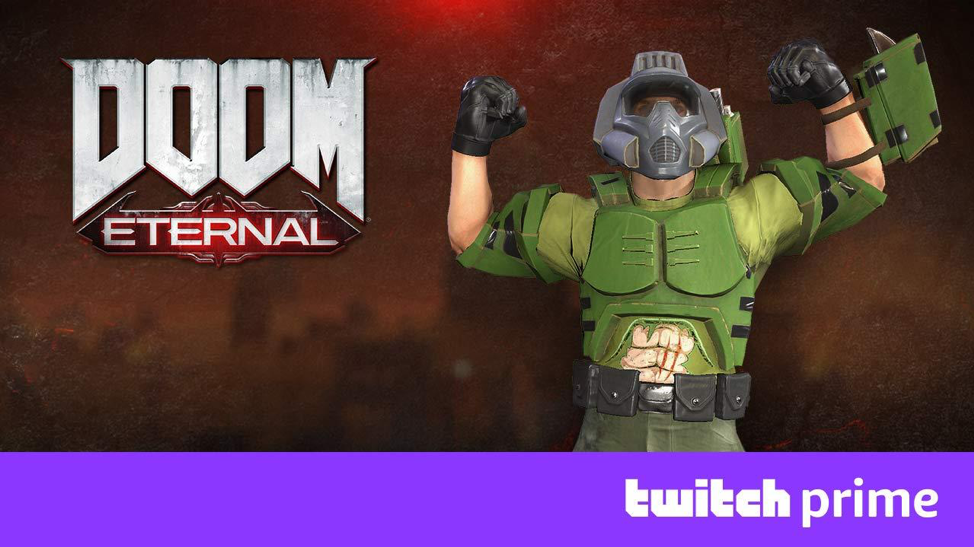 Here are the add-ons available now, and coming soon:
Now Available  DOOM Eternal – Drop 3 of 4
Now Available  FIFA 20 – Drop 5 of 7
Now Available  World of Tanks – Drop 17 of 19
Now Available  Minion Masters – Drop 1 of 1
Now Available  Runescape – Drop 4 of 4
Now Available  Teamfight Tactics – Drop 4 of 5
Now Available Grand Theft Auto Online – Up to $GTA 1,000,000 per month
Now Available Red Dead Online – 40% off purchase of a Stable Slot, Horse, Shotgun, & More
Now Available  Free Games with Prime – SNK Collection 1: Art of Fighting 2, Blazing Star, Fatal Fury Special, The King of Fighters 2000, The King of Fighters 2002, Pulstar and Samurai Shodown II 
July 1  Free Games with Prime: Turok 2: Seeds of Evil, Dear Esther, GRIP: Combat Racing, KUNAI and Dark Devotion
July 3  Mafia City  – Drop 8 of 8
July 6  Words With Friends 2 – Drop 6 of 6
July 7  Black Desert Mobile – Drop 2 of 6
July 7  The Seven Deadly Sins: Grand Cross – Drop 6 of 7
July 9 Yahtzee with Buddies – Drop 1 of 9
July 13  Apex Legends – Drop 7 of 12
July 13  Big Farm – Drop 3 of 12
July 14  RuneScape – Drop 4 of 4
July 29  Legends of Runeterra – Drop 5 of 5
Continue Reading >>> Source link