It's not looking great for a Shadow of the Eternals release anytime soon.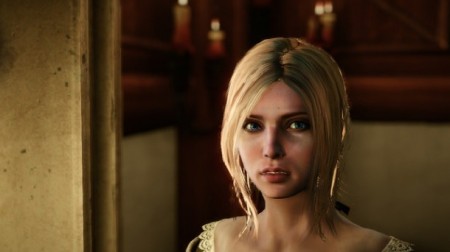 As one of the few people in the world that purchased Nintendo's Gamecube Console upon its release, I can wholeheartedly say Eternal Darkness holds a special place in my heart as one of the all time greatest underrated games. As you can imagine, when I heard news of a sequel titled "Shadow of the Eternals" being crowdfunded via a kickstarter campaign, I felt as though my Christmas, Easter, and Birthday had all come rolling into one.
Unfortunately however, an announcement has been made that crowdfunding for the game has been temporarily cancelled due to "exciting new opportunities," Precursor Games Chief Executive Officer, Paul Caporrici had the following to say via forum post, "we have chosen to temporarily take down the Shadow of the Eternals crowdfunding campaigns on both Kickstarter and our own website on Thursday, June 6." He then went on to add "This doesn't mean we are going away — far from it. We'll be re-launching the Kickstarter in just a few short weeks with a reveal of these exciting new developments." On the plus side, everyone will get refunded through PayPal and the company will no longer take money from its supporters accounts.
In my honest opinion, i'm a little sceptical about these so called "developments", lets face it, they are essentially Silicon Knights in all but name. The signs were looking bad for them early on as well, as they barely managed to scrape together 10% of their $1.35 million kickstarter target. Unfortunately, as a massive fan of Eternal Darkness, I would say it is unlikely Shadow of the Eternals will be getting a release any time soon or ever, that is just my opinion though.
Continue Reading >>> Source link