974 Views
The hotly anticipated first 3DS installment of the Castlevania: Lords of Shadow series is almost here in the form of Mirror of Fate. Now Konami has announced that fans will be able to try before they buy with a demo that should give players a good taste of vampire hunting.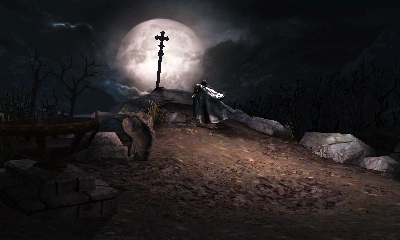 Taking place 25 years after the events of the first Lords of Shadow, Mirror of Fate follows the adventures of Belmont descendants (and series mainstays) Simon and Trevor and leads right into the forthcoming second console title Castlevania: Lords of Shadow 2.
The free demo will showcase intense whip combat, deep platforming, exploration and spectacular visuals of the highly anticipated title. Players control Trevor Belmont as he takes down the various creatures and minions of Dracula's fortress. Gamers can also master the combat cross, deal damage with the boomerang, collect hearts and knight scrolls, and face off against the mighty executioner in a battle to the death.
Castlevania: Lords of Shadow – Mirror of Fate will be available on the Nintendo 3DS on March 5th. The demo will head to the eShop a bit before that and be available on the 28th of this month and will be available up until the game launches.
Continue Reading >>> Source link