The Japanese gaming giant has a brand new studio right in the heart of LA. It's job is a simple one- make Metal Gear games.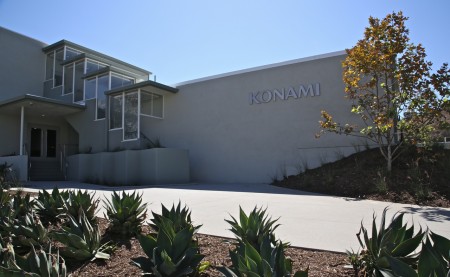 Home to Kojima Productions and the development of current and future Metal Gear Solid titles, Konami's new Los Angeles development studio is (to borrow a phrase) kind of a big deal. After all, how often do you hear about a studio opening up basically just to play host to the development of one series? Then again, if there's any series in modern gaming that deserves that kind of attention, it just might be Metal Gear.
"The Los Angeles studio emphasizes Konami and Kojima Productions commitment to expanding our development footprint," said Tomoyuki Tsuboi, President of Konami Digital Entertainment, Inc. "The new studio will put Kojima Productions in the heart of the west which will benefit future releases as it will introduce new talent and creativity to the development teams."
With Metal Gear getting more and more cinematic, I definitely see where Tsuboi is heading with his commentary. The recent addition of Kiefer Sutherland as the voice of main character Solid Snake just goes to show you that Konami and Kojima Productions are looking to Metal Gear to further blur the lines between film and game. The 25 year old series has always had a cinematic flare, but it's been cranked up to eleven at this point.
Releases in the franchise are regular blockbusters too, which doesn't hurt when you're trying to attract star power. It's also something that's not looking to change anytime soon with the arrival of both Metal Gear Solid: Ground Zeroes and Metal Gear Solid 5: The Phantom Pain looming large.
Both games have gotten a large amount of buzz and look to expand the Metal Gear experience into the open-world genre. The new studio will be working on the both of them and series creator and gaming luminary Hideo Kojima was on hand to celebrate that fact at the opening with a live gameplay demo of Ground Zeroes.
"As gaming takes the world stage as one of the greatest forms of entertainment, it's only natural for us to expand our operations across the globe," said Hideo Kojima, Director of Kojima Productions. "And since Los Angeles is ground zero for the best studios, facilities and world-class talent, we are leaning on of these local resources to build an incredible team to create gaming experiences that are just as compelling as any film or television show."
There's still no real release date for either incoming Metal Gear Solid title, but you can expect them to hit both Xbox and PlayStation platforms.
Continue Reading >>> Source link