Simply known as The Squad, the new downloadable content pack has a brand new mission and a bunch of new characters to play with.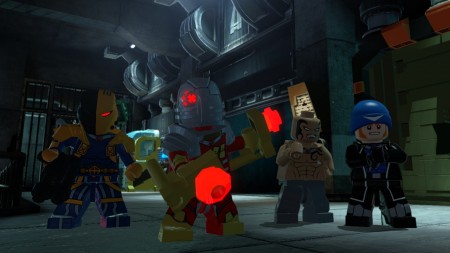 For such a drearily named team, the Suicide Squad is on a serious role with a movie (with an A+ cast) and now their own section of the LEGO Batman 3: Beyond Gotham game all to themselves. Sure there's a name change (for obvious reasons), but this looks to be cute, lil' LEGO versions of all the heavy hitters you'd expect to see in a 'Squad' themed pack, and a brand new mission is a nice little addition to.
A unknown enemy has busted into Belle Reve prison and the secrets of The Squad and leader Amanda Waller are up for grabs. As you might imagine, the guys and gal of the super-secret, former-bad guy team can't have that. This newly announced DLC pack includes some heavy-hitters with Deathstroke, Deadshot, Harley Quinn, Captain Boomerang and "other members of The Squad", which is pretty awesome since it adds even more DC Comics characters to what's already a massive in-game roster in the base LEGO Batman 3 game.
The Squad DLC will be on the way for LEGO Batman 3: Beyond Gotham will be hitting Xbox Live, the PSN, and the PC for all versions of the game in early 2015. Have a Season Pass? Then all you need to do is sit tight and wait, as it's included in with all the other pieces of DLC on the way and already released for the game.
Continue Reading >>> Source link