Bayonetta and Transformers: Devastation studio Platinum Games looks to be hard at work on a Teenage Mutant Ninja Turtles title.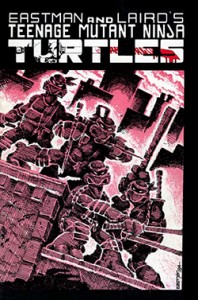 Now don't get too excited yet (though I know that's not easy), since we don't know anything about the possible game. From what the Australian Classification Board has published though, it does look like Platinum Games is ready to announce something soon as goes the mean, green ninja teens.
The ACB has 'leaked' out that the game will be called Teenage Mutant Ninja Turtles: Mutants in Manhattan, that it'll be on multiple platforms (probably Xbox One, PS4, and PC, if I had to guess), and that there'll be some kind of online component.
It also looks like Activision is handling publication of the game, though there's no further info to be gleaned from the posting as to content save one thing – it'll be rated M.
A Mature-rated TMNT game? Yep, looks like this one might not be for the kiddies.
We'll have more as it's announced/leaked.
Source: MCV, ACB
Continue Reading >>> Source link