In a piece of news that should shock no one, and thanks to a slip-up in posting an update to a resume, it looks like Ubisoft has more Watch_Dogs on the way.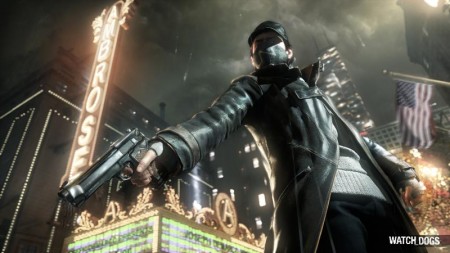 Reported by website Videogamer and then by EGMNOW, programmer Julien Risse spilled the beans on this as yet unannounced sequel to last year's hacktastic action game Watch_Dogs when he updated his LinkedIn profile. Already listed as having worked on the first game and the 'Bad Blood' DLC expansion, Risse added Watch_Dogs 2 to the mix.
The listing has since been yanked from the profile and no mention remains of the would-be game, but it pretty much confirms that a second entry in the young series is on the way. Personally, I  really liked Watch_Dogs. Why main character Aiden Pierce wasn't the greatest of heroes in the history of gaming, he wasn't all that bad, and the game's universe itself has some serious potential with its hacking mechanic and satisfying third-person action.
Stay tuned, I have a feeling we'll be hearing something sooner than later about Watch_Dogs 2.
Source: EGMNOW
Continue Reading >>> Source link